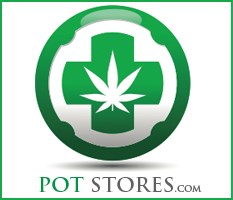 Justice Department will not challenge Colorado and Washington state laws that legalize marijuana.
(PRWEB) August 30, 2013
During a conference call on Thursday, United States Attorney General Eric Holder notified the governors of Colorado and Washington that the Justice Department would not challenge state laws that legalize marijuana. This has been a highly anticipated piece of news from the Federal Government, following voter approval on ballot measures that legalized recreational marijuana use.
Although this announcement may be viewed as good news, Potstores.com reminds medical and recreational pot users in Colorado and Washington, that marijuana is still considered an illegal drug under the federally mandated Controlled Substance Act. This means that the feds still retain the right to prosecute anyone in possession of large quantities of marijuana. In an effort to find a solution, the Department of Justice intends to continue working with state lawmakers to craft regulations.
The official press release provided by the Department of Justice provides an update to the federal marijuana enforcement policy. This update indicates that federal prosecutors not challenge State laws and instead focus on high priority enforcement areas such as arresting individuals who sell pot to minors, prohibiting marijuana cultivation on public property, aggressively addressing the problem of drug cartel and gangs from trafficking in marijuana and prevent drugged driving.
In recognition of this shift on how marijuana is responsibly managed, PotStores.com is offering a complimentary business directory listing to all marijuana businesses in Colorado and Washington. The goal of PotStores.com is to provide information and access to pot in a safe and legal way.