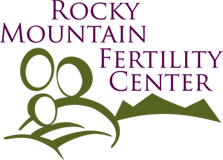 When individuals go through US Fertility Network for treatment, they will recieve 15% off!
Denver, Colorado (PRWEB) July 20, 2016
Top Denver fertility clinic, Rocky Mountain Fertility Center, has joined the US Fertility Network and is offering 15% off treatment. Treatment is offered by an Award Winning, Board Certified Colorado fertility doctor, Deborah Smith MD. Call (877) 977-2959 for more information and scheduling.
With over twenty years experience, Dr. Smith not only has immense expertise, but also has won awards for her bedside manner and time spent with patients. For six years in a row she has won the Patient's Choice Award, and was recently named by HealthTap as the top fertility doctor in Colorado.
She is Board-Certified by the American Board of Obstetrics and Gynecology as a Reproductive Endocrinology and Infertility Specialist. Dr. Smith takes pride in offering comprehensive fertility care employing all types of fertility treatments including the advanced reproductive technologies (IVF, ICSI, PGD).
All types of fertility treatments are offered at Rocky Mountain Fertility, including in vitro fertilization, ICSI, PGD testing, Gender Selection, LGBT family planning, egg donation/freezing, and Colorado tubal reversal to name a few. Success rates are impressive and significantly higher than the national average.
RMFC has an in-office IVF and andrology lab that is certified and top notch. There are additional fertility clinics in Castle Rock, CO along with Rapid City SD. All treatments received through the Network will be at 15% off.
For the top fertility treatment in Colorado and South Dakota, call (877) 977-2959.