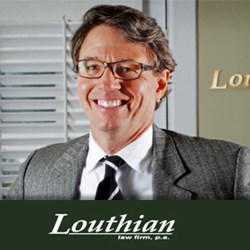 PCBs were banned because they were found to cause cancer, immune system disorders, birth defects, learning deficits and other serious harm. For any company to introduce them into the environment is irresponsible and illegal.
Columbia, SC (PRWEB) October 22, 2013
South Carolina personal injury lawyer Bert Louthian today said residents of the Palmetto State should be concerned about this summer's PCB scare. The South Carolina Department of Health and Environmental Control (DHEC) responded to the discovery of PCBs in water treatment facilities by issuing an emergency regulation prohibiting the application of sludge to farms or landfills if it has any detectable level of PCBs. Previously such disposal was permitted if the PCB level was less than 50 parts per million.
Polychlorinated biphenyls (PCBs) were used as coolants and lubricants in electrical equipment before they were banned in 1979 because of adverse health and environmental impacts. According to a PCB background paper prepared by the DHEC, PCBs entered the environment not only during the years when they were being manufactured, used and disposed of: "PCBs can still be released to the environment from hazardous waste sites, illegal or improper disposal of industrial wastes and consumer products, leaks from old electrical transformers containing PCBs, and burning of some wastes in incinerators."
In late August of 2013, routine sampling found PCBs at publicly-owned treatment works in Spartanburg, Greenville and Lyman. Contamination was subsequently found on a septage hauler's equipment, Columbia restaurant grease traps, waste oil storage tanks, an oil recycling company truck, and in a stormwater pond. Illegal dumping is suspected, according to a DHEC news release.
"We must protect our environment and natural resources from being destroyed by ignorance or greed," Louthian said. In its September 25, 2013, news release, the DHEC issued a BOLO – "Be On the Lookout" – seeking the help of local law enforcement agencies in tracking down those who illegally dump toxic chemicals. "Every citizen in the state should BOLO and assist in the criminal investigation if they observe suspicious activity, like disposal into a manhole," Louthian urged.
One of the treatment plants affected by the PCB contamination, ReWa of Greenville, has scheduled a public hearing for October 22 to consider proposed regulations for septage haulers. Among them is the requirement that every hauler will have to have $1.5 million in environmental cleanup liability insurance in case its equipment is found to be contaminated with PCBs.
Additionally, some local water systems, such as that in Charleston, are notifying restaurants with exterior grease traps that the DHEC recommends that all such traps be locked to prevent illegal PCB disposal.
"PCBs were banned because they were found to cause cancer, immune system disorders, birth defects, learning deficits and other serious harm, so for any person or company to introduce them into the environment now is completely irresponsible, not to mention illegal," Louthian said. "Those who are responsible for exposing us to these elements should be tracked down and brought to justice."
About the Louthian Law Firm
The Louthian Law Firm, P.A., of Columbia, S.C., has been obtaining fair compensation for personal injury victims since 1959. In addition to claims alleging natural resource damage, the Louthian Law Firm handles cases involving product liability; medical malpractice; car, truck and motorcycle accidents; and other serious and catastrophic injuries throughout South Carolina. The firm's office is located in the Marlboro Building, Suite 300, 1116 Blanding Street, Columbia, SC 29201 (local phone (803) 454-1200). For a free, confidential case evaluation, contact the firm toll free at (866) 410-5656.