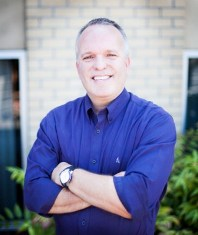 The only orthodontic clinic in Southwest Washing with Invisalign Premier Provider status!
Vancouver, WA (PRWEB) July 20, 2015
Columbia Orthodontics, an orthodontic clinic in Vancouver Washington, is now named the only orthodontic clinic in Southwest Washington with Invisalign Premier Provider status. The only way an office can be given this status is to treat a minimum of 25 cases in each 6 month period.
In addition to being named an Invisalign Premier Provider, Columbia Orthodontics is the only orthodontist clinic in the Southwest Washington area to be given the status of Invisalign Teen Doctor. This status means that Columbia Orthodontics can treat both adults and teen patients in need of Invisalign.
Invisalign is a cutting edge way to straighten teeth. The aligners used in the process are created to fit unique needs and are made to fit only the individual client. The trays are molded from a smooth and comfortable plastic and worn over the teeth. They will gradually move the patient's teeth into place, following the exact plans of the orthodontist. There is no need for metal brackets, and the wires are a thing of the past. A new set will be provided every two weeks, and they will be continued until the treatment plan is completed. Most people will not be able to tell that the patient is straightening their teeth because the aligners are clear.
Whether the patient is facing mildly crooked teeth to even greater conditions, such as overbite, malocclusion, or underbite, investing in the proven Invisalign process can help. Best of all, Invisalign is an affordable straightening option.
The choice to go through the teeth straightening process is a big one and it affects not only appearance, but also lifestyle. There are many reasons to choose Invisalign, but the Columbia Orthodontics says one of the best reasons is that it provides individuals a simple way to accomplish a great smile without having to put life on hold.
You can read more about Invisalign, and find Columbia Orthodontics here.
Aside from achieving these accomplishments, Columbia Orthodontics is also recognized as the only orthodontist office in Southwest Washington equipped with iTero Digital Scanners. These hi-tech scanners allow your orthodontist to quickly and efficiently create a 3-D digital scan of your teeth. This process eliminates the need for messy putty and uncomfortable molding trays. Overall, the iTero scanner benefits both the client and the orthodontist because patients can comfortably get an amazingly precise mold that will fit perfectly right from the start.
About Columbia Orthodontics
Columbia Orthodontics is proud to have been setting the area standard for quality orthodontic care in Vancouver Washington for over a decade. They were the first office in Southwest Washington to offer their clients both Invisalign and SureSmile braces. They are constantly looking for the newest and best ways to improve the results for their clients and make their orthodontic experience something to be remembered. Dr. Robert Croft and the wonderful staff at Columbia Orthodontics are dedicated to keeping families healthy. They love to say: "We're all about smiles!"