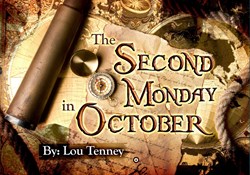 Columbus and his crew were the first to witness smoking, and brought it back to mainland Europe, where it was commercialized.
Easton, PA (PRWEB) October 12, 2013
The all-new Cigar Advisor is an online cigar magazine that brings a fresh, irreverent, and down-to-earth perspective on all things cigars to thousands of smokers. In addition to educational cigar content and behind-the-scenes cigar industry articles from some of the business's top names, Cigar Advisor delivers an array of content about a variety of topics of interest to people who enjoy the cigar lifestyle. The magazine also features cigar reviews and ratings submitted by real smokers. CigarAdvisor magazine has just published a new article entitled, "The Second Monday in October." Written by CigarAdvisor Executive Editor Lou Tenney, the piece focuses on Christopher Columbus's voyages, the stories we're told about him, and his enduring legacy, especially in the world of premium cigars.
"I was always fascinated by the dichotomy of the myth surrounding Columbus," Tenney says of writing the piece. "In elementary school, you learn of a benevolent man and his crew who eventually found favor with Ferdinand and Isabella. Later, you learn that he directly or indirectly caused the massacre and subjugation of entire peoples throughout the New World, all in search of fame and fortune."
As Tenney notes in the article, "The truth is that Columbus was a complicated character, and the circumstances surrounding his voyages were equally complicated."
Of more pressing interest is Columbus's connection to tobacco. "It turns out that his crew were the first to witness smoking, and brought it back to mainland Europe, where it was commercialized," Tenney says of the article.
He continues, "You want irony? The guy who introduced tobacco was imprisoned by the Spanish Inquisition for seven years. By the time he was released, smoking was all the rage!"
About Cigar Advisor Magazine
Cigar Advisor magazine is a digital publication created for real cigar enthusiasts who love tobacco and live the lifestyle. Cigar smokers are passionate about almost everything they do - whether it's the drinks they savor, the food they devour, the cars and motorcycles they dream of, the sports they're fanatical about or the women they love, Cigar Advisor shares those passions with a razor-sharp edge, soaking up each day and experience as if it were our last. Find that passion and more on display at CigarAdvisor.com.