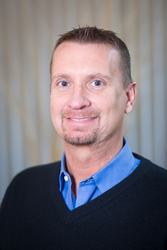 Medfield, MA. (PRWEB) June 17, 2014
Comark announced today that Paul Epperson has joined the firm as Vice President of Sales and Marketing.
Mr. Epperson has more than 25 years' experience in automation, manufacturing, engineering, consulting, and sales management. He comes to Comark from Lectra, a CAD/CAM equipment manufacturer where he served as Vice President of Sales and Marketing. Previously, he spent 15 years at General Electric, where he most recently served as North American Sales Director for its automation division. Mr. Epperson earned a bachelor's degree in Electrical Engineering from Tri-State University, Indiana.
About Comark
Comark designs and manufactures high-performance, ruggedized computer and display solutions for mission critical automation and control applications that service commercial, industrial, and government applications. The Company is driven by 35 years of innovative solutions with over 80,000 systems fielded.