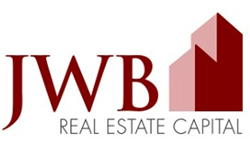 The housing industry is successful for some adults who make better choices when it comes to investing at the right time before retirement
San Diego, CA (PRWEB) February 26, 2015
Advanced planning is one method that adults use to plan for a positive retirement in the United States. The JWB company is now helping working adults explore comfortable retirement income building strategies in real estate through its posted guide at http://www.jwbrealestatecapital.com/paths-to-a-comfortable-retirement-with-real-estate.
The types of budgets that adults have to invest each year are covered in the posted content as well as the best markets to diversify tax-free dollars. Because some adults will depend on a fixed-income during retirement, the JWB company explores annuity-based strategies that could supplement portions of retirement income.
"The housing industry is successful for some adults who make better choices when it comes to investing at the right time before retirement," said one JWB company rep.
The tips and solutions that are currently posted for working adults to review includes items in list formation. Each topic that is explored includes links and additional information to introduce ways that a person can use certain account types in the housing industry to grow a personal wealth portfolio successfully.
"We primarily focus on cash flowing rental homes in rewarding markets in the U.S. although we've included many non-rental real estate solutions for men and women to explore," said the rep.
The JWB website now includes tips for retirees as well as information for a person who has already started an investment business in the U.S. A new guide to help structure a person's first deal in the industry has been published at http://www.jwbrealestatecapital.com/deal-structuring-real-estate for this website visitors.
About JWBRealEstateCapital.com
The JWBRealEstateCapital.com company supplies investment information daily to retirees, working adults and young adults who are thinking of entering the housing industry to earn passive income. The JWBRealEstateCapital.com company has transformed its portal to allow access through mobile devices to make investment content sharable among its growing user base.