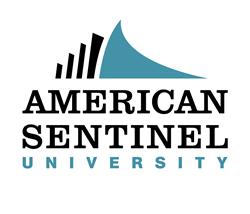 "Our students have embraced the principle of continuous advancement and transition, and today marks the pinnacle of their challenging journey."
Aurora, Colo. (PRWEB) June 11, 2014
American Sentinel University will celebrate the academic achievements of its newest graduates in nursing, informatics, management and technology disciplines at its ninth commencement ceremony to be held on June 20 at 9:30 a.m. MDT in Boettcher Concert Hall at the Denver Performing Arts Center. The event will be webcast live at http://www.ustream.tv/channel/american-sentinel-commencement-ceremony-2014
David Poile, president of Hockey Operations, GM of the Nashville Predators, GM of the United States Olympic Team, Team USA, Sochi 2014 Winter Olympics will receive an honorary doctorate degree from American Sentinel and deliver the keynote address.
Poile has the distinction of being the third-longest tenured GM in NHL history and is the only GM in NHL history to head two different teams totaling 1,000 games with 500 victories. As a proponent of a strong youth developmental system as a means to develop players, his wisdom and experience is valued throughout hockey and business. Poile is an inspirational leader setting an example through his skill and work ethic. His philosophy of building an organization through homegrown talent is an exceptional model that can be applied to any organization or profession for success.
"Every journey begins with a goal in mind, and we are proud to celebrate the culmination of years of hard work, study and sacrifice of our graduates on this important day with their friends and families," says Mary A. Adams, MBA, president of American Sentinel University. "Our students have embraced the principle of continuous advancement and transition, and today marks the pinnacle of their challenging journey."
During the commencement ceremony, the university will confer 1,190 degrees, 47 of which are at the doctoral-level. American Sentinel currently has over 3,000 active students and of those, 7 percent are at the doctoral-level and 35 percent are at the master's-level.
Learn more about American Sentinel University's online degree programs at http://www.americansentinel.edu/ or call 866.922.5690.
About American Sentinel University
American Sentinel University delivers the competitive advantages of accredited associate, bachelor's and master's online degree programs focused on the needs of high-growth sectors, including information technology, computer science, GIS masters programs, online GIS certificates, computer information systems and business intelligence degrees. The university is accredited by the Distance Education and Training Council (DETC), which is listed by the U.S. Department of Education as a nationally recognized accrediting agency and is a recognized member of the Council for Higher Education Accreditation.
# # #