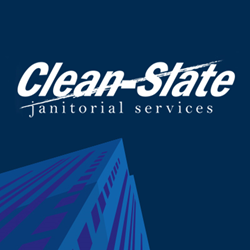 Since we still have another couple weeks before winter is officially over, we may be looking at this being a worse winter than the infamous 'ice storm' winter of a year ago
Toronto, Canada (PRWEB) March 12, 2015
Clean-Slate Janitorial Services (http://www.Clean-Slate.ca), a Greater Toronto Area-based professional cleaning company that specializes in commercial office cleaning, retail maintenance, floor restoration, carpet cleaning, and construction site cleanup, is weighing in on the need for businesses to continue performing winter cleaning during the last couple weeks of the season.
While it is only a few days into March, there has already been heavy snowfall and the GTA's 36th extreme cold weather warning, which matches last year's total. So while the first day of spring quickly approaches, it doesn't mean that GTA residents no longer have to face colder temperatures and all that winter entails. (Source: "Toronto under extreme cold weather alert as temps set to drop," CityNews web site, March 4, 2015; http://www.citynews.ca/2015/03/04/toronto-under-extreme-cold-weather-alert-as-temps-set-to-drop/.)
"Since we still have another couple weeks before winter is officially over, we may be looking at this being a worse winter than the infamous 'ice storm' winter of a year ago," says Sam Panousis, owner and operator of Clean-Slate Janitorial Services. "And in light of the prolonged winter weather, it's important for offices and commercial businesses to continue with their winter cleaning until the warm weather actually sets in."
Panousis explains that businesses still need to consider salt, extra moisture from the snow, carpet cleaning, and all other factors when contracting commercial or office cleaning services. In addition, businesses should base office cleaning services on the weather and not the date; even though March 20th is officially spring, cleaning needs to be done until there are consistently warm days.
"Just forget about that March 20th date," Panousis concludes. "When you don't see your own breath when you step outside and when there's no snow or frost on the ground, then you can consider it spring."
Clean-Slate Janitorial Services is continuing its winter office and commercial cleaning services throughout the month of March. Visit http://www.Clean-Slate.ca for details on how to contact Clean-Slate Janitorial Services for commercial building cleaning.