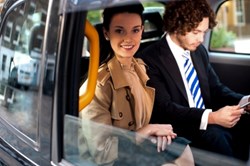 Finding rates for insurance that are affordable for a business owner can be limited online without the proper resources
Dayton, Ohio (PRWEB) December 04, 2013
Average consumers who perform independent research online for automobile insurance typically find ways to purchase a policy from providers. Commercial business owners can struggle to find plentiful resources of insurance providers. The Auto Pros company is introducing its commercial auto insurance quote system online at http://www.autoprosusa.com/insurance.
This developed system has been installed in an open access format for small business owners unable to find an affordable rate using local companies.
Entry to the new quotes system is granted when a zip code is entered that is used for matching a business owner with a commercial provider. All companies quoting the policies found in the system are licensed to underwrite vehicle insurance.
The automotive tools that have been designed for public usage online are part of the industry services introduced in 2013 by the Auto Pros company. The research provided to small business owners to find a vehicle protection plan is a new strategy set forth by this company.
"Finding rates for insurance that are affordable for a business owner can be limited online without the proper resources," said a specialist at the AutoProsUSA.com company.
The business insurance programs that are provided are underwritten by national companies and are sorted based on the entered zip code during the search process. A single search can present as many as 50 business insurance providers in the U.S. along with the quotes for each policy type.
"Insurance protection for delivery vehicles, haulers or other types of transport vehicles is expected to be a simpler process online due to the development and launch of our system," the specialist confirmed.
The Auto Pros company staff are now contributing part of the updates that business owners can find with daily use of the new system installed. Rates information is updated as well as the price increases or decreases that are provided immediately from partner insurers listed in the open database.
About AutoProsUSA.com
The AutoProsUSA.com company provides an open resource online for consumers and business owners to quote insurance plans that national companies are offering for discounted prices. This company continues to supply automotive consumers with access to essential services for vehicle maintenance. The AutoProsUSA.com company constructed its first finder tool for locating salvage companies and junkyards in the U.S. in 2012 and has arranged the development of additional systems for the public. All parts services supplied on the company website are handled through online systems and toll-free phone line networks for consumers.