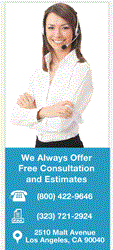 Here at Academy Inc, we take an extreme amount of pride in our products,That's why we love participating in tradeshows so much.
Miami, Florida (PRWEB) August 16, 2013
Academy Inc., a Los Angeles based awning company with over 100 years industry experience specializing in the design, distribution and installation of gorgeous awnings, canopies, cabanas and commercial shade structures, recently announced it will attend the HD Americas hospitality industry tradeshow at the Miami Beach Convention Center on September 24-25.
HD Americas, formerly known as HD Boutique, is an annual tradeshow packed to the brim with hospitality industry insiders, including designers, architects, owners, operators and developers from all over the world. The goal of the show is to share avant-garde projects and ideas that will skyrocket the hospitality industry to even greater heights.
Academy Inc. will have a strong presence at the event. The company will display its customized line of cabanas and commercial shade structures. Anyone with a stake in a hospitality business – whether with a large hotel or smaller lodging – will surely flock to these structures, as they have a proven track record of effectively driving business, beautifying properties, pleasing guests and catapulting brand recognition across a wide audience. These structures are also proven to cut the costs of business by blocking out harmful sun rays, which lessens your dependence on air conditioning; this is especially helpful if your hotel or lodging is located in a tropical area.
"Here at Academy Inc, we take an extreme amount of pride in our products," said James Richman, CEO of Academy Inc. "That's why we love participating in tradeshows so much. They give us such a great platform to not only converse with others in the industry, but also demonstrate how our products can take any hospitality business – big or small – to the next level."
Part of what makes Academy Inc. so unique is that the company takes every single need of their clients into consideration, instead of just giving them a generic product and design. For instance, the team of professionals help clients custom select the material of their cabana, awning or canopy (fabric, canvas, metal, mesh, etc.), the features of the item (retractability, size), and especially the look and feel of the item. Each cabana, awning, or canopy can be branded with a specific business logo to create brand loyalty for decades to come; it may just be what sets your hotel apart from the sea of others!
If you're in the area, swing by the Academy Inc. booth, say hello, and learn all the ways your business can be beautifully transformed to better please your guests!
About the Company
Academy Inc. designs, manufactures and installs state-of-the-art awnings, canopies and cabanas for commercial properties around the world. Its team of experts is headquartered in a 30,000 square foot facility in Los Angeles.
Contact Information
2510 Malt Avenue
Los Angeles, CA 90050
Phone: 800-422-9646
Fax: (323)-721-2824
Website: http://www.academyinc.com