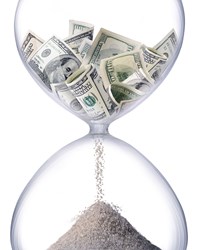 (PRWEB) February 05, 2014
A new website has been created to provide detailed and in-depth information to small businesses who are seeking alternative lines of credit. Since the decline in the property market, which began in the last decade, access to credit has become increasingly restricted and harder to come by. To help those in need of financial assistance, the Commercial Bridge Loans website was launched, in order to help commercial entities understand and better navigate the bridge loan marketplace.
In the recent past, easy to access credit had been used as a stopgap for many small businesses and households to tide them over between payments and paychecks. These forms of credit have allowed them to keep operating as normal, despite shortfalls in income, budget restrictions, and delayed receipts of payments owed. However, since access to more traditional forms of finance, such as credit cards and overdrafts has been decreased, a new set of options for finding credit has emerged.
As commercial operations and small business owners might not be familiar with these forms of credit, due to their recent rise in visibility, an unserved need was spotted by the website creator. "Talk of bridge loans is becoming increasingly more noticeable in the media. Due to this increase in visibility, the number of business owners looking into this form of financing is increasing. Despite many of those with an interest in bridge loans having many years of experience when it comes to business financing, this might be the first time they have turned to this type of loan." the website creator explained.
After spotting this need and gap in the market, the initial website was setup to provide useful and helpful information for those new to the world of commercial bridge loans. The first phase of the commercialbridgeloan.org site saw information published for those who had no previous knowledge of this type of financing. "When commercialbridgeloan.org launched, our core demographic were business owners who were in need of an alternative source of finance, and who had no previous knowledge of bridge loans. All our initial content was written speaking to that type of visitor." the website manager shared.
Once the website had gained some traction amongst its core demographic, the types of information published became more wide-ranging, providing information for those who had some experience of finding the best commercial bridge loan deals online. Typical articles posted to the site contain information about obtaining such a loan, the different types available, and why these alternative lines of credit are rising in popularity.
With no signs of the former gloryyears that were present at the start of the millennium returning, the need for creative thinking when obtaining credit will surely increase. With sites like the Commercial Bridge Loan information hub helping small business owner find the right type of credit for them and their organization, the future might not be so bleak. With phase two of the website soon to begin, it is hoped that more of those struggling to keep afloat will find the guidance they need to secure a short-term loan.