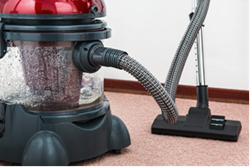 Providing commercial cleaning services to businesses of all sizes since 1990
Atlanta, Georgia (PRWEB) July 09, 2016
H&L Cleaning Inc. has been servicing Atlanta customers since 1990, and due to recent marketing campaign efforts feels the importance in sharing 5 Industry Tips for choosing the best commercial cleaning company (http://hlcleaninginc.com/) for your janitorial needs.
As a property owner or facility manager, it's important to thoroughly research the professional cleaning companies with their associated reputation. With the options available to companies, how can they be confident they're making the right choice?
1. Look for an Established, Experienced Commercial Cleaning Company
Focus on companies that are:

Well established, having been in the cleaning business for a number of years and possess the skills and experience to ensure a thoroughly clean application.
Qualified to clean the type of buildings the company is responsible for – whether commercial, office, industrial, institutional, or more.
Whatever your needs, choose to work with a cleaning company that can help develop a customized cleaning routine.
2. Find Out What Services the Company Will Provide
In addition to basic dusting and vacuuming, what other cleaning services do the companies provide? Other services to look for include:

Touch point cleaning
Carpet and upholstery cleaning
Hard floor cleaning
Power washing
Special event cleaning
Looking for a commercial cleaning company (http://hlcleaninginc.com/) offering a full suite of services means the day-to-day and seasonal cleaning needs will be covered.
3. Inquire about Training Requirements for the Company's Staff
A cleaning company should provide comprehensive training for new staff, continually educate its teams on the latest cleaning techniques and health and safety protocols, and prepare its employees to use the newest materials and equipment.
4. Examine the Company's Certifications and Standards
It's important to make sure a cleaning company maintains rigid standards of excellence (like H&L Cleaning) and holds the highest certifications (especially ISO 9001:2008). Commercial cleaning companies should also be fully bonded and insured.
It's important businesses are able to communicate easily with their commercial cleaning company (http://hlcleaninginc.com/). If a problem arises, real-time feedback through H&L Cleaning's website lets cleaning companies take immediate action.
5. Determine if the Company Is Committed to Green Cleaning
Green cleaning means taking a holistic approach, caring for buildings, their inhabitants, and the larger environment by using health- and eco-conscious materials and practices:

Products and packaging that meet established health and safety criteria
Microfiber technology (where applicable) to extend the life of scrubbing pads
Equipment that reduces noise pollution
Green cleaning both minimizes negative impacts on the environment and reduces human exposure to harmful cleaning residues.
Working with an established, experienced cleaning company is the best way to ensure brilliant results and keep buildings looking their best.
About H&L Cleaning Inc.
H&L Cleaning, Inc. is located a short driving distance from downtown Atlanta, GA and has provided commercial cleaning services to businesses of all sizes since 1990. We are committed to offering unsurpassed service in the commercial cleaning company (http://hlcleaninginc.com/) industry. Staff is professionally trained to use state of the art janitorial equipment.
H&L Cleaning, Inc. is extremely dedicated to helping you save money while maintaining a clean and safe working environment and protecting your image from being tarnished.
Request a Quote: (770) 822-2531
Email: hubert(at)hlcleaninginc(dot)com