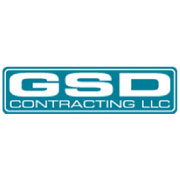 Fort Lauderdale, Florida (PRWEB) June 24, 2014
GSD Contracting along with InterMarine, one of the area's largest marine sales and service organizations, recently participated in the ground breaking ceremony for the company's new headquarters building on Ravenswood Road in Dania Beach.
GSD Contracting is appointed general contractor for this top shelf project. When completed, InterMarine's headquarters facility will feature:

A huge service area able to service 10 boats inside at a time
10 service bays for boats up to 45 ft
A luxurious indoor showroom
An expansion that will quadruple the Parts Department
InterMarine got its start in Broward County back in 1995 introducing Canadian-made Doral boats to America. A full service marina followed in 1999 in Jupiter to serve northern Palm Beach County boaters. At about this time, iconic 130-year-old boat maker, Chris Craft, was added to the product lineup. In 2004, InterMarine acquired a marina in Fort Lauderdale to service the growing legions of boaters in Broward and Dade counties.
InterMarine is recognized for its deep experience in the marine industry—with certified marine technicians and professional sales staff.
According to the Marine Industry Association of South Florida, a major trade group, the economic output of the marine industry is $7 billion in Broward County and $8.9 billion regionally. With outstanding growth over its twenty years in operation, InterMarine is a major contributor to that economic engine.
GSD Contracting has a track record of taking on projects in categories new to them and building expertise quickly. As a leading commercial construction company, GSD Contracting thrives on the skills necessary to meet the unique construction needs of specialized industries. The boat slips, hydraulic lift equipment and other purpose-built fittings required by InterMarine are a case in point.
About GSD Contracting LLC
Established in 1980, GSD Contracting is a leading South Florida commercial contractor with experience in a broad range of industries: retail, office, banks, hospitality, medical, education, and marine, to name a few. With a reputation for honesty, transparency and professionalism, much of the company's growth has been the result of repeat clients.
About InterMarine Inc
Founded in 1995, InterMarine is recognized today as the go-to marine sales and service organization in South Florida. It is active as both a new and used boat retailer and has an outstanding service and parts department. The brands it represents have grown to include the best names in boating: Axis, Bayliner, Malibu, Chaparral, Four Winns, and Prestige Yachts.