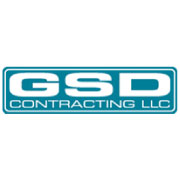 We've probably been guilty of not tooting our own horn enough.
Fort Lauderdale, Florida (PRWEB) June 17, 2014
GSD Contracting, a leading commercial construction company in South Florida, has just completed a different kind of renovation with a website redesign that includes more than 30 pages of content that better informs prospects and business partners about GSD's various commercial construction services and vast industry experience.
The Internet has become the go-to place for research for commercial architects, engineers and property owners seeking a reliable and trustworthy commercial contractor to design build, renovate or expand an existing facility.
"We've probably been guilty of not tooting our own horn enough," said Greg DeJohn, President and CEO of GSD Contracting. "Like the proverbial cobbler's children who have no shoes, we've been so focused on our client projects that we haven't taken the time to get our full story out there. We think this new website corrects that situation, " he added.
Along with an expanded About Us section, GSD Contracting's redesigned website contains:
Industries We Serve:
1. Banks
2. Religious
3. Retail
4. Education
5. Entertainment
6. Medical
7. Assisted Living
8. Country Clubs
9. Fitness
10. Hospitality
11. Office
12. Auto & Marine
Services:
1. Green Construction
2. Renovations
3. Design Build
4. Unique Construction
5. General Contracting
The website also includes some select Case Studies that speak to how GSD Contracting thrives when working through unique construction challenges, maintains attention to the smallest details and demonstrates a passion for fine finishing.
Via their digital marketing partners who redesigned the website, simply180, the website will be continuously updated with new projects, case studies and blog posts about informative and timely building design and construction topics impacting South Florida, Treasure Coast, Tampa, and Orlando markets. This kind of information will be of particular interest to architects and property owners.
About GSD Contracting LLC
Established in 1980, GSD Contracting is a leading South Florida commercial contractor with experience in a broad range of construction industries: retail, office, banks, hospitality, medical, education, and marine, to name a few. With a reputation for honesty, transparency and professionalism, much of the company's growth has been the result of repeat clients.