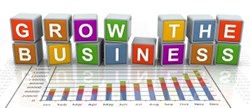 A new, easier access business commercial loan, that is affordable, courtesy of this leading alternative lender, CashFundsFast.Com
Nationwide (PRWEB) December 02, 2013
Access to low cost, reliable business commercial loans in recent years has been difficult to find. Now, thanks to alternative lender Cash Funds Fast .Com, there are many types of commercial grade capital funding available, including affordable, unsecured business loans.
During the past few years, with new federal regulations in play, traditional banks are shying away from small business lending, seeing it as too risky and not as profitable, "Lenders see small businesses as less attractive and more risky borrowers than they used to be. Fewer small business owners have the cash flow, credit scores, or collateral that lenders are seeking. According to the latest Wells Fargo/Gallup Small Business Index, 65 percent of small business owners said their cash flow was 'good' in the second quarter of 2007, compared to only 48 percent in the second quarter of 2013," reports the Federal Reserve Bank of Cleveland.
Companies wondering how to find a bad credit business lender will be pleased to learn that CashFundsFast.Com is one source for commercial financing that's easy to obtain and doesn't require large amounts of collateral.
Big banks continue to hoard hundreds of billions of dollars in their reserves, with small businesses left to find alternative funding sources. This void has had a negative impact on the overall economy as small business commerce accounts for at least 75 percent of all activity. Decreased lending options means fewer resources for things like opportunistic buys, service area expansion, equipment and materials, and more. It also means less ability to competitively, stay in the game.
That's why alternative lenders such as CashFundsFast.Com are offering easier access, affordable financing options. The lender has a 98 percent approval rate, and funds are generally available via direct deposit in a week.
"CashFundsFast.Com makes obtaining financing approval as fast and as simple as completing a credit card application. The goal of providing access to business grade capital swiftly and easily to small businesses across the country is realized through the alternative lender's release of its proprietary commercial funding system."
Applicant businesses receive approvals typically in 24 hours, and can qualify for $5,000 to $500,000, starting at less than 2 percent. Funds may be used for any purpose, and these loans have tax benefits. Companies can qualify, even with poor, little, or no credit and payments are based on a percentage, adjusting down during slower months to make them more affordable.
The alternative lender's expanded nationwide services are now available in the following geographical areas:
Alabama, Alaska, Arizona, Arkansas, California, Colorado, Connecticut, Delaware, District of Columbia, Florida, Georgia, Idaho, Illinois, Indiana, Iowa, Kansas, Kentucky, Louisiana, Maine, Maryland, Massachusetts, Michigan, Minnesota, Mississippi, Missouri, Montana, Nebraska, Nevada, New Hampshire, New Jersey, New Mexico, New York, North Carolina, North Dakota, Ohio, Oklahoma, Oregon, Pennsylvania, Rhode Island, South Carolina, South Dakota, Tennessee, Texas, Utah, Vermont, Virginia, Washington, Washington DC, West Virginia, Wisconsin, and Wyoming.
About Us
http://www.CashFundsFast.Com is a division authorized by TieTechnology, LLC. TieTechnology, LLC, specializes in service based solutions for businesses. Services provided by TieTechnology are merchant credit card processing, business service telecommunications, and web based visibility marketing. The advantages of doing business with TieTechnology are, their commitment to their customer service excellence and the offering of one stop solutions to all business to business service product needs for the customers' convenience. To learn more about their wide assortment of business services, please visit http://www.tietechnology.com.
TieTechnology, LLC
813-856-0223 x150
888-809-9243 x150