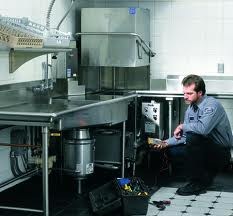 Brooklyn Commercial Refrigeration Repair
Brooklyn, NY (PRWEB) July 30, 2013
Commercial refrigeration appliances are the most important thing to a business, as food and beverages must be kept at the appropriate temperatures to prevent spoilage and bacteria growth that can negatively affect the consumer's health. When these refrigeration units fail, business operations can come to a standstill, resulting in a loss of sales and profits as the business must obtain expert repair services.
Brooklyn Commercial Refrigeration has recently upgraded its operations to include the most state-of-the-art diagnostic and repair tools. This equipment is specially suited to identify problems in commercial walk-in freezers, walk-in coolers and ice makers so the appropriate repairs can be made the first time.
Other companies claiming to be commercial refrigeration repair experts will use outdated and obsolete equipment for commercial freezer repair and walkin cooler repair. This old equipment cannot identify or properly fix the problem as the poorly repaired equipment eventually breaks down again. The business must then call the repair company back to service the equipment, while offering new commercial ice makers and walk-in refrigeration equipment for a discounted price.
It's an old, yet effective scam.
The business gets tired of paying costly repairs and finally buys new refrigeration equipment from the repair company. Yet Brooklyn Commercial Refrigeration isn't like other repair companies.
This repair business only uses the most state-of-the-art tools and parts for commercial ice maker repair, walk-in cooler repair and walk-in freezer repair. The repair tools used by these experts are the most advanced for the industry to diagnose and fix the problem. Combined with expert knowledge by certified repair technicians, businesses can limit their downtime and resume operations quickly at minimal costs.
About Brooklyn Commercial Refrigeration
Brooklyn Commercial Refrigeration makes emergency repairs to most commercial refrigeration equipment for all types of business industries. Operating for over 20 years, the commercial refrigeration repair company offers exceptional customer and repair services to businesses located throughout the Brooklyn area. Learn more about Brooklyn Commercial Refrigeration Repair by visiting their website at: http://commercialrefrigerationbrooklyn.com/.