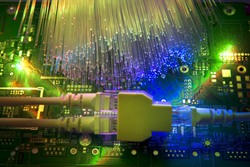 SolveForce Now Offers Commercial Cable Bundled Services
(PRWEB) February 26, 2016
SolveForce has compiled new commercial cable bundle services to offer throughout the US. These are set for immediate roll-out.
Here are the many features & benefits of utilizing commercial cable bundles (http://www.solveforce.com/) and/or business cable bundled services.
Features

Reliable High-Speed Internet.
Unlimited Nationwide Calling.
Voice mail, call forwarding and other popular calling features.
Help customers find the company with website management and hosting tools.
Protect business data with 20 GB of Secure Online Backup.
Be more productive with productivity tools such as Microsoft Office® 365.
Simplicity

One monthly bill includes voice, Internet, features, and messaging
A single mailbox gives access to both wireless and Voice messages.
Technicians install the equipment and verify that services are up and running.
Flexibility

Enjoy multiple features that help manage inbound and outbound calls.
Use an easy, self-service website. Manage features, make changes to the service, and run reports from any Internet connection.
Call SolveForce.com at 888-765-8301 to receive a quote for commercial cable bundle (http://www.solveforce.com/services) services. Live representatives are standing by.
About SolveForce
We are committed to your company in every aspect of the customer relationship. If your company needs to contact us for any reason, please don't hesitate to call or email us at the earliest convenience.
By Phone: (888) 765-8301
By Email: ron(at)SolveForce(dot)com
By Website: http://www.solveforce.com