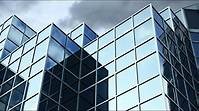 " As you view a buildings' exterior it is hard not to notice the interior lighting and the variety of positions of the window blinds"
Philadelphia, PA (PRWEB) October 30, 2013
National Energy Technologies, a company that specializes in advanced conservation strategies is expanding their product line to include an advanced window film technology. This product not only prevents heat gain and sun damage, it contains properties that serve as an effective thermal insulator.
Commercial building operators have been using various varieties of window tinting to prevent not only the heat but damage to furnishings, draperies and carpet on the building interior. Professional Window Tinting is also capable of transforming the appearance of a building with a more uniform appearance.
There are many brands and varieties of window solar barriors on the marketplace today. Each boast of their ability to block or render harmless various solar wavelengths that have proven harmful and increase internal temperatures. The most common solar band that window manufacturers seek to shade or disrupt is infa-red. This harmful band-with is most effectively reduced with a coating called Low-E. The low –e treatment on window glazing has been a staple of the industry for over a decade. Low-E coatings have improved in effectiveness over the years and the problem of visible iridescence from first generation applications has been eliminated. A quality Low-E treatment will effectively slow the fading and sun bleaching of interior assets. Buildings without infa-red protection can be as much as 20 to 25 degrees warmer that one protected with traditional Low-E treatments.
Low-E coatings however are unable to reduce thermal conductivity or an observers ability to view interior conditions. Highly visible landmark buildings are discovering the elegant beauty of a building with a consistent look about the windows. As Suggested by Scott Milne President of National Energy Technologies, " As you view a buildings' exterior it is hard not to notice the interior lighting and the variety of positions of the window blinds".
The remarkable difference of this product is its unique ability to reduce the thermal conductivity associated with window glass. Since windows represent the largest energy loss of the building envelope this process has important implications. This advanced window tinting comes in many different color and shade variations and may be eligible for incentive programs in your area. With or without incentives this technology should pay for itself well within three years and forever improve the value and appearance of facility.
National Energy Technologies LLC has elevated the standard of excellence of Conservation Consulting Services by combining expertise in multiple utility reduction practices in a comprehensive yet holistic approach. We are a commercial facility conservation consultant specialist. Our firm will introduce, and consult on targeted technologies designed to maximize utility savings with the shortest ROI. Our techniques will save from 5 to 25% on electricity, cooling, water, or fuel, by correcting inefficiencies in; air conditioning, large refrigeration, lighting, laundry, compressed air, water flow and many other resource depleting activities. National Energy Technologies performs energy assessments, corporate counseling, public speaking, and can consult on demand response, deregulated energy contracts as well as ongoing energy modeling. Our technicians are efficiency specialists; and understand all aspects of large facility infrastructure. 800-984-0332