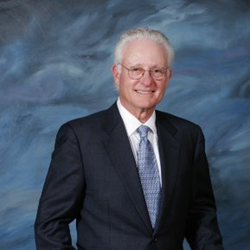 Fred is a dedicated commercial finance professional with deep ties to the West Coast." - Robert Meyers, Chief Commercial Officer.
Los Angeles, CA (PRWEB) March 29, 2016
Republic Business Credit announced today it has hired Fred Gaylord as SVP, Sales & Marketing, further deepening its bench with experienced commercial finance experts. Based in Los Angeles, Gaylord will be Republic Business Credit's first West Coast representative.
Gaylord will focus on helping CPAs, advisors, bankers and lawyers that work with small- and medium-sized companies find financial solutions for their clients. While Gaylord has helped numerous businesses from a variety of industries, particularly dedicated to the apparel, consumer packaged goods and temporary staffing industries. Business that will be targeted are in need of financing from $250,000 to $10,000,000.
"We are fortunate to have someone of Fred's caliber join our sales team," said Allen E. Frederic, Jr., Chief Executive Officer, Republic Business Credit. "His background and experience will allow him to develop the best possible financial solutions for companies in need or working capital solutions. And his extensive network and strong relationship in the banking and commercial finance sectors will enable him to make an immediate impact on the West Coast market."
Prior to joining Republic Business Credit, Gaylord worked for Chase Manhattan Bank and Meinhard Commercial (a CIT company). Gaylord ran the West Coast Operation of Citizens & Southern Bank and also worked for Nations Bank (which became Bank of America), Capital Bancorp, Continental Business Credit and GMAC Commercial. Most recently, he was SVP, Sales & Marketing at Bibby Financial Services. Gaylord attended Santa Monica City College, UCLA and USC's six by six Graduate Program. He previously served as President and Chairman of the Commercial Finance Conference of California and has served as a board member for the City of Hope, Professions and Finance Chapter; the California Fashion Association; the Textile Professionals Club, and the Turnaround Management Association.
"Fred is a dedicated commercial finance professional with deep ties to the West Coast," said Robert Meyers, Chief Commercial Officer. "We are thrilled to have him join the Republic Business Credit team and represent us in the region. With him on board we intend to have an expanded presence for emerging and growing brands at the Magic Apparel Trade Show in Las Vegas in August 15-17th. With his passion for working with apparel companies, Fred is perfectly positioned to help these companies scale their services for increased demand with the right financial solutions from Republic Business Credit."
About Republic Business Credit
Republic Business Credit provides flexible working capital solutions to help rapidly growing businesses, start-ups, and companies in turnaround or recoverable distressed situations. Winner of the 2015 Emerging Growth Company of the Year award from the Louisiana Chapter of the Association of Corporate Growth, the Republic Business Credit team has the expertise necessary to meet the nuanced financial needs of companies across a wide variety of industries. It provides factoring and asset-based facilities, including ABL, receivables purchase lines of credit, inventory, equipment, and purchase order lines. Since its founding in 2011, Republic Business Credit has provided over $1.2 billion in fast, flexible working capital.
The company is led by Allen E. Frederic, Jr., CEO, a 40-year banking and finance veteran in New Orleans; Stewart Chesters, an English transplant to New Orleans who has led commercial finance companies on both sides of the Atlantic; and Robert Meyers, a new business leader previously with Bibby Financial Services in Chicago and Los Angeles.