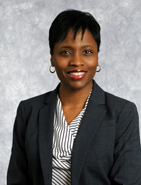 Cleveland, Ohio (PRWEB) July 01, 2014
In CHAMPS Patient Experience's most recent blog post, My Commitment to Mindfulness, Toya Gorley shares her thoughts on the topic.
Gorley explains, a commitment to mindfulness is one of the most important skills that CHAMPS Patient Experience shares as a part of their empathetic communication model, Communicate with C.A.R.E.™, where C is connect; A is apologize; R is resolve the issue and E is express gratitude.
Mindfulness involves being in the moment with the person, giving them your undivided attention, avoiding distractions and actively listening for details as well as emotions. She believes that a commitment to mindfulness is key to connecting with others.
Even though Gorley wholeheartedly believes in it, mindfulness is really a challenge for her – in both her professional and personal life. She often finds herself consumed with thoughts of her to do list, responding to an email on her smart phone or formulating her response – all when she should be listening, attentively, to a colleague or loved one. As a matter of fact, her daughter recently exclaimed, "Mommy, listen to me without your phone!"
So today, Gorley is committing to practicing what she preaches by making a commitment to mindfulness. In conversations and meetings, she explains that she will put away her smart phone, clear her mind and give her colleagues and loved ones the attention that they want and deserve.
Gorley closes the blog by asking readers to join (and support) her in her commitment to mindfulness. To learn more about the CHAMPS Patient Experience blog, PX Perspective, visit http://www.pxperspective.com.
###
In partnership with Santalucia Group, CHAMPS Patient Experience offers a variety of services to enhance the patient experience. Led by Carol Santalucia, a recognized leader in patient experience with more than 30 years of expertise, CHAMPS offers outcomes-based services designed to create an optimal patient experience. We believe providing an optimal patient experience not only makes sense intuitively but also leads to improved healthcare outcomes, increased patient loyalty and an enhanced financial position for our clients. To learn more about us and our services, visit http://www.champspatientexperience.com.