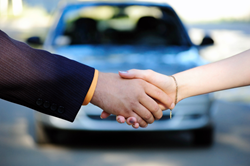 Online Auto Lender, Complete Auto Loans, shares the truth about common auto loans myths.
Seattle, WA (PRWEB) October 11, 2014
Myths surrounding auto loans are very common, in the new article released by Complete Auto Loans, the truths to these myths are shared. Perfect credit and down payments are two myths discussed in the article, both myths often cause confusion and frustration when purchasing a car. Complete Auto Loans shares a quick understanding of both myths.
https://completeautoloans.com/application-form/ – Get approved for a car loan in as little as 60 seconds.
"Despite past advice against getting a loan with poor credit, the truth is that it's a very viable option today. In fact, very few people have perfect credit. As a result, lenders have created legitimate programs for people with less-than-ideal financial history," says Complete Auto Loans.
As an extra service, Complete Auto Loans also provides a complimentary online credit score tool which has helped drivers save thousands of dollars. Upon completing the easy online car loan application, applicants are given the opportunity to save thousands of dollars on their loan. For more information, visit Complete Auto Loans website.
About Complete Auto Loans:
Complete Auto Loans is a Seattle-based company that is dedicated to helping their customers acquire national car financing. They design and develop customized no credit financing, bad and good credit loans. Voted the best for "Quality Customer Service" and "Best National Service" by thousands of people, their finance experts focus on providing their customers with the following: information and tools available for different loan offers, how to choose the best loan that fits their budget, as well as related eligibility guidelines.