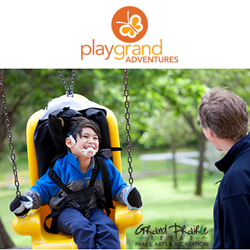 Our agency has been busy this month working with two great organizations that are helping make our community better, both by feeding hungry residents and by providing a recreation center for young people and their families
Grand Prairie, TX (PRWEB) July 14, 2017
The Tyler Hitchcock Agency, a privately owned firm that offers insurance assistance, financial consulting, and related services to communities in the greater Dallas / Fort Worth region, is issuing updates on two back to back charity initiatives serving a pair of nonprofit organizations in eastern Texas.
Earlier this year, the Tyler Hitchcock Agency promoted an anti-hunger campaign in conjunction with the North Texas Food Bank. The agency was able to raise $600 during this campaign, and will be presenting the final check to the food bank this month.
At present, the Tyler Hitchcock Agency is engaged with the Parks, Arts, and Recreation Department of the City of Grand Prairie in an effort to raise funds earmarked for a local recreational park designed for families and children of all ability levels. This all-inclusive park project, called "PlayGrand Adventures," will feature hiking trails, a recreation center, an indoor/outdoor water park, and a full sized amphitheater.
"Our agency has been busy this month working with two great organizations that are helping make our community better, both by feeding hungry residents and by providing a recreation center for young people and their families," says Tyler Hitchcock, executive director and owner of the Tyler Hitchcock Agency.
Both charity campaigns have benefitted from the online experience of the Hitchcock team, as the agency has harnessed the power of the Internet to gather supporters through online social media and email channels. Additional online efforts to promote the current campaign will include a full length write up on the charity event in the latest issue of the Tyler Hitchcock Agency's online magazine "Our Hometown": http://www.tylerhitchcockagency.com/Our-Hometown-Magazine_46.
Almost two years have passed since the Tyler Hitchcock Agency first became a member of the "Agents of Change" charity support network. Since then, the Hitchcock team has helped promote over half a dozen regional charity events, and plans to continue promoting new events in the months to come.
For anyone that would like to be involved in the current charity drive to raise funds to support the construction of an all-inclusive recreational park serving the Grand Prairie area, the following page provides more information: http://www.tylerhitchcockagency.com/Providing-an-EPIC-Outdoor-Playground-For-Our-Community_17_community_cause. Past charity campaigns promoted by the Tyler Hitchcock team can be reviewed from the firm's Community Causes roster: http://www.tylerhitchcockagency.com/community-cause.
About The Tyler Hitchcock Agency
A full service insurance provider serving families and businesses in Grand Prairie, TX, The Tyler Hitchcock Agency is committed to bringing local people an agency which understands their needs. Tyler and his team of dedicated professionals work with carriers to assemble a variety of products and services which will ensure their clients' peace of mind. From all of the products a typical consumer needs (home, auto, boat, ATV, and more), to financial planning consultation, The Tyler Hitchcock Agency delivers consistently superior service. To contact an expert at the Tyler Hitchcock Agency, visit http://www.tylerhitchcockagency.com/ or call (972) 642-0798.