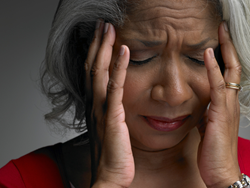 Chronic disease management programs are designed to help those struggling with their chronic disease receive the help and knowledge they need to progress toward improved health.
(PRWEB) July 28, 2014
Community Health Center of Snohomish County (CHC), a non-profit provider of primary medical, dental, and pharmacy services, has released an article designed to educate patients about the opportunity for chronic disease management. Founded in 1983, the health center has a strong focus on providing healthcare to those of the county that face barriers to obtaining high quality yet affordable healthcare services.
To make an appointment at the CHC, click here: http://www.chcsno.org/locations.ashx?p=1099
The article begins by explaining that, while there are some health conditions that require only one or two trips to the doctor, other chronic conditions such as diabetes, asthma, lupus, and hypertension require ongoing monitoring and more frequent office visits. The article explains that CHC believes that these chronic conditions require appropriate education for the patient, and assistance from their health center in order to achieve improved health and best possible life quality.
Of course, chronic disease management may require drastic lifestyle changes for patients and their families, whether that be in activities, diet or ability to work. The article by CHC states that they are willing to assist chronically ill patients with navigating any necessary changes in the home and in the workplace.
"Chronic disease management is to provide an additional support and source of information as patients are striving toward improved health," the article states. "By systematically monitoring their progress and effecting changes or modifications to their regimen, patients are able to better observe changing health conditions and solve any problems they experience during treatment."
The Community Health Center of Snohomish County is public in their declaration that they strive toward exceeding expectations and providing excellence. Individuals that are interested in learning more about this unique health care center, obtaining chronic disease management, or locating a provider within the group may do so here.
About Community Health Center of Snohomish:
Community Health Center of Snohomish County is a non-profit primary health care provider; providing medical, dental, and pharmacy services to more than 37,000 Snohomish County residents. CHC operates out of five clinics in Arlington, Edmonds, Everett-North, Everett-South, and Lynnwood. CHC opened its doors in 1983 to serve the uninsured and underserved populations in Snohomish County, and they continue to do that today. CHC provides care to those who are uninsured and those on private, State or Federal health plans.
For more information, contact:
Mallory Lisk
Community Relations Manager
Community Health Center of Snohomish County
425.789.3720
8609 Evergreen Way
Everett, WA 98208