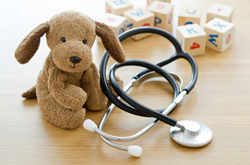 Understand the various options of physicians that you have available to you so that you can make an informed decision about the health of your family.
Everett, WA (PRWEB) July 31, 2014
What's the difference between a pediatrician and a family practice provider? Community Health Center of Snohomish answers this question in their recently released article, "Pediatricians vs. Family Doctors". Many adults can be confused by the various specialities that are available to them. Community Health Center hopes to clear up the confusion by explaining the similarities and differences between the two.
To schedule an appointment with a provider, follow the link: http://www.chcsno.org/doctors.ashx?p=1100.
Their informative article answers commonly asked questions regarding pediatricians and family practice providers such as the following:
Can a pediatrician treat adults?
Is a pediatrician able to prescribe all the same medication that a family doctor can?
Who is better able to care for chronic diseases in adults and children?
Are both types of physicians able to be considered the primary care provider by insurance companies?
Who is able to perform mental health services?
Community Health Center of Snohomish provides answers to all of these questions and more in their article as they compare and contrast the differing, yet similar, specialities.
"After all," they say, "ensuring that your whole family is healthy and whole is an important responsibility. Understanding the various options you have available will help you to make an informed decision. Our office of caring, highly trained physicians are here to help you begin getting proper care for your family right away."
About Community Health Center of Snohomish County
Community Health Center of Snohomish County is a non-profit primary health care facility; providing medical, dental and pharmacy services to more than 37,000 Snohomish County residents. CHC operates out of five clinics in Arlington, Edmonds, Everett-North, Everett-South and Lynnwood. CHC opened its doors in 1983 to serve the uninsured and under served populations in Snohomish County and they continue to do that today. CHC provides care to those who are uninsured and those on private, State or Federal health plans.
For more information contact:
Mallory Lisk
Community Relations Manager
Community Health Center of Snohomish County
425.789.3720
8609 Evergreen Way
Everett, WA 98208