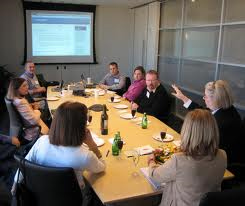 San Francisco, CA (PRWEB) May 14, 2014
This fall, Coming of Age: Bay Area will once again be offering their Learning Lab program in an effort to better educate nonprofit organizations looking to find volunteers. There are a number of challenges that organizations face when integrating volunteers, and Coming of Age: Bay Area has revamped their Learning Lab program to address these issues.
"We talked to organizations that took the two-day Learning Lab, and they asked us for a lab that would deliver the same impactful information in a format that would minimize the downtime on their leadership team," said Noreen McKeon, Coming of Age: Bay Area Program Manager. "So, we added depth to those areas that most impact volunteer recruitment and other functions nonprofits need most and repackaged the lab in a one-day format."
Many Bay Area nonprofit organizations are underprepared to attract and effectively utilize volunteers. This is in part because of a lack of education and in part because of potential issues that could arise when organizations integrate both volunteers and paid workers.
Balancing both paid workers and volunteers can be difficult. Paid employees may worry about their job security, the need for training for volunteers and the effect volunteers have on the hierarchy of the organization. Volunteers may be more knowledgeable than some paid workers, but are fearful of showing off.
Before integrating and using volunteers, nonprofits should be fully educated on how best to do this and how to address the potential friction between paid employees and volunteers.
"The Learning Lab curriculum deals with two key areas of potential friction that occur when organizations engage volunteers," said McKeon. "How management communicates its objectives is crucial. Articulating the goal of adding volunteers to support paid staff also sets expectations for the volunteers. And because volunteers are largely retired workers, successfully blending multi-generational workers can be tricky. According to a 2014 Georgetown University study, age discrimination complaints are up 21% from a decade ago. Communicating respect for all workers, paid or volunteer, is key to creating harmony."
The Learning Lab is a two-day intensive training program that focuses on teaching participants how to best utilize the talents of people ages 50+. Throughout the program, volunteers will learn how to appeal to baby boomers and their elders to persuade them to become volunteers, how to develop effective marketing strategies and how to best manage an intergenerational workforce.
The next Learning Lab will take place this fall. For more information about the program, visit http://www.comingofage.org/bayarea/organizations/training-and-consultation.
About the company:
Coming of Age: Bay Area celebrates the ability of all people age 50+ to continue to grow, transform their communities, and become a force for public good. The organization offers volunteer opportunities, workshops, educational events and one-on-one coaching. It is sponsored by Northern California Presbyterian Homes and Services (NCPHS) with additional funding provided by the Corporation for National & Community Service/RSVP Grant, other community grants and in partnership with KQED. For more information, please visit http://www.ComingofAge.org/BayArea or http://www.Facebook.com/ComingofAgeBayArea.