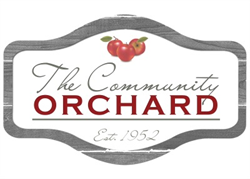 "We not only personally hand-pack each gift box of apples for our customers, we also include a special hand-written message that the customer would like included," says Bev Baedke, second generation owner of the Community Orchard.
Fort Dodge, IA (PRWEB) December 01, 2014
The Community Orchard located outside of Fort Dodge Iowa provides beautifully hand-packed gift boxes filled with Honey Crisp and Haralson apples grown on the orchard.
"We had a great crop of apples this year and all our orders are hand-packed with the apples carefully displayed to bring smiles when they are opened," stated Bev Baedke, owner of the Community Orchard.
The Community Orchard also has an orchard market and apple bakery that makes homemade items like English toffee, caramels and fudge. These and the special holiday gift boxes can be viewed online at Orchard Market Gift Boxes.
"Online orders of apples and other products and guarantee of delivery can be made until December 17th," Bev states. "We encourage everyone to place their orders now and let us know when they want them to arrive so we can be sure that their families, friends and business clients can enjoy them throughout the holiday season."
Visit the Community Orchard at 2237 160th Street, Fort Dodge, IA from August to December 23rd. Special events and weddings can be held starting in May. For more information call 515-573-8212 or http://www.communityorchard.com.