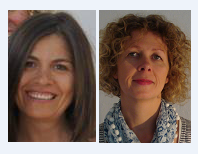 Video interviewing makes so much sense, and the tool breathes fresh air into the way recruitment is handled.
LONDON, UK, EMEA, AUSTRALIA, ASIA PAC (PRWEB UK) 24 October 2013
Compact Interview CEO and founder, Rupert Sellers is expanding the video interviewing business, just six months after its initial launch to meet high demand for online recruitment services in the UK and abroad.
"We understand there is an increasing demand for technology based solutions in HR globally and with that came an opportunity for Compact Interview to reach out to new markets" comments Rupert Sellers.
Video interviewing has grown rapidly due to its popularity with hiring managers – it's an innovative way of recruiting talent from around the world. Compact Interview's tool is designed to enhance recruitment process efficiencies, offering a smarter way to review and assess new talent - in the recruiter's own time.
"To support this growth, I've hired Malene Bertelsen to oversee developments in Asia Pacific, and Janette MacKay to pick up the growing demand in the UK" continues Rupert.
Janette MacKay boasts 20 years' sales experience, and joins the team as Sales Director from Initial City Link. Throughout her career Janette has handled business development and customer service, responsible for annual sales in excess of £50m. Having recruited and managed teams herself, Janette is also in a unique position to appreciate the needs of a hiring manager. This new position at Compact Interview will see Janette developing new opportunities in the UK market.
"I'm very excited to be part of the dynamic team at Compact Interview. Video interviewing makes so much sense, and the tool breathes fresh air into an industry which has been crying out for a solution like this for years – this would have made my life so much easier if this tool was available when I was recruiting in previous roles".
Malene Bertelsen joins the team as Asia Pacific Sales Director and is based in Perth, Australia. Her location makes an ideal base from which to generate and meet clients across the Asia Pacific region – including Singapore, Hong Kong, Thailand, Malaysia, and New Zealand. Danish born Malene has many years of international sales experience and client handling, making her the ideal candidate to drive sales in this new and emerging market. Malene is also a long standing peer of Rupert Sellers', having previously worked together at Como Hotels and Resorts.
"I love the Compact Interview concept and recognise the huge demand for HR technology on this side of the world comments Malene.
Certain industries in particular, such as resources and mining, rely on a specialised workforce and recruit candidates from other parts of Australia and overseas.
"Video interviewing is definitely part of the evolution within the HR profession. There is great importance on technology in all aspects of business, and recruitment is very much at the top of the list.
Compact Interview offers an innovative tool closely aligned to the needs of hiring managers – helping to improve their recruitment processes" continues Malene.
In a new Telegraph Business Club video, you can learn more about how video interviewing with Compact Interview is revolutionising the recruitment process by enabling a quick and easy solution for: scheduling challenges, enabling candidates to showcase themselves and recruiters to review and assess new talent in their own time.
Visit http://www.compactinterview.com to find out more or get in touch.
About Compact Interview
Compact Interview enables employers to screen candidates directly with customised video interviews. Candidates use their computer, laptop, smartphone or tablet to respond to bespoke questions pre-set by the employer. The privately held company, based in Shoreditch, London was founded in 2010 by Rupert Sellers, an experienced recruiter and hospitality specialist.