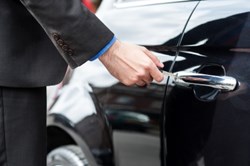 One unique element about the quotes tool that is provided to consumers is the open access that is provided to ensure anonymity when researching insurance companies online
Baltimore, MD (PRWEB) December 12, 2013
American consumers who work for company supplying a company vehicle can now use a public system online to find company car insurance policies. The Auto Pros company has developed a new system to produce quotations for consumer policies located at http://autoprosusa.com/insurance.
New incentive packages that are offered to employees at some companies includes usage of company supplied vehicles. The economic slowdown has halted some pay increases at companies and new ways to provide perks to employees have been created. The use of company cars is now a common form of transportation in many U.S. cities for workers.
The policies that are viewable and quoted using the Auto Pros finder system online are direct policies provided through agencies in the finder network. While not all U.S. insurers are listed for review, all agencies that are available to quote pricing using the finder system online have been reviewed.
"One unique element about the quotes tool that is provided to consumers is the open access that is provided to ensure anonymity when researching insurance companies online," a source at the AutoProsUSA.com company said.
The programmers who have completed work on the new quotes system have made it easier to find companies anonymously without exchanging data before quotes are reviewed. A zip code inserted by consumers is the only data requirement to find, sort and begin comparing rates that companies are offering for commercial vehicle insurance.
"The combination of large and medium sized companies that can be found during research of the quote system online is increasing the research that consumers can conduct using our tool," the source confirmed.
Aside from the quotes for alternative insurance policies online, the Auto Pros company has introduced other vehicle services for the general public throughout 2013.
This company has modified its warranty system to exclude insurers unable to quote warranties for all brands of vehicles. This warranties system is available for access at http://autoprosusa.com/auto-warranty.
About AutoProsUSA.com
The AutoProsUSA.com company is one leader in the second hand parts market in the United States offering exclusive services to car owners online. This company has built a portal to connect owners of vehicles with service providers offering discounts. The AutoProsUSA.com company online solutions currently include public finder systems to quote pricing and deliver vehicle services information. The toll-free support number in place at this company is now helping offline customers to benefit from offered company services. Regular partner updates are now made to the complete list of providers found using the company website.