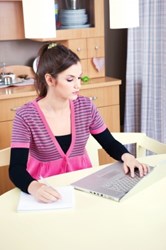 Auto owners who are shopping around for a renewal rate or rate for a new policy are expected to be pleased with the quotes that are offered instantly using the provider database online
Bay City, Michigan (PRWEB) November 01, 2013
Comparison shopping for car insurance is traditionally a technique used by savvy drivers seeking better rates from insurers. The Auto Pros company has added a way for drivers to compare auto insurance rates using a new search method online at http://www.autoprosusa.com/insurance. This system is currently free of charge to use and does not require input of vehicle owner information.
This updated method of auto insurance comparisons is providing more leverage for vehicle owners hoping to find a cheaper rate for liability, high risk for full coverage policies offered by United States companies. As many as 50 companies are now providing rates information that can be easily compared using the tools programmed for car owner use online.
The zip code system that now serves as the primary data criteria for the system has removed any input requirements for car owners. Many insurance companies are still requiring insurance seekers to provide mailing address information regardless if a quote leads to a purchase of insurance. This removal of personal information submissions has improved the system security.
"Auto owners who are shopping around for a renewal rate or rate for a new policy are expected to be pleased with the quotes that are offered instantly using the provider database online," said an Auto Pros USA company rep.
One of the consumer advantages to using this new comparison system is the instant access to pricing and policy declarations that can be more difficult to research using offline tools. Some companies attract consumers with a low startup rate and can increase the monthly premiums after a 12-month period. All providers now listed in the Auto Pros database have locked in rates.
"All policy purchases that can take place after using the comparison system are between car owners and insurers directly and no exchange of information takes place with our company," the rep confirmed.
The Auto Pros USA company provides all consumers with dedicated ways to access the programmed databases for insurance and auto parts listed for sale by national companies on the secondary market.
The database of warranty plans that was added as a limited trial basis last month remains in effect online. This way to locate repair policies for used or new motor vehicles can be used at http://www.autoprosusa.com/auto-warranty.
About AutoProsUSA.com
The AutoProsUSA.com company offers one of the most simplest ways to research up to 50 different automotive insurers in the United States online. The company website features tools that any consumer can use to review pricing and review any type of insurance product offered by automotive insurers. The AutoProsUSA.com operates a successful parts referral company providing direct access to secondary sellers in North America selling aftermarket, used and new types of automobile parts and accessories. A toll-free telephone system is in use by this company for all customer service requests.