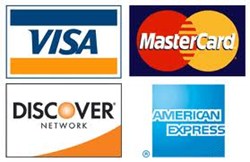 A complete breakdown of what charges a new business looking to accept credit card payments can expect...
St. Louis, MO (PRWEB) August 15, 2013
Ratecreditcardprocessing.com has identified the top eight fees that merchants should expect to pay at some point when working with their transaction processing provider. The merchant fee breakdown is provided to help business owners know which costs are standard.
"Though no one likes paying fees, most of these charges are essential in order to guarantee a good, smooth, secure and continuous service," said Greg Wong of RateCreditCardProcessing.com. "There is no sense in saving a dollar here and there only to risk the very existence of your business."
According to the site, recent Bureau of Consumer Protection electronic payment regulation changes affecting the PCN (payment card networks) relating to interchange have left a number of business owners unsure of their options.
The most common transaction processing fees that merchants can expect, according to RateCreditCardProcessing.com, are:

Application Fee – An application fee is the first charge a business is usually asked to pay when opening a merchant account. Application fees are usually high, but the maintenance fee following the setup fee is lower. A company may charge the fee upfront or include it as part of the backend charges.
Transaction Fees – Transaction fees are charges allotted for every transaction made, whether declined or approved. Fees usually depend on the mode of transaction made (either keyed or swiped POS), and are usually priced at a higher rate if the purchase is done via a wireless system.
Internet Gateway Fee – Internet payment acceptance requires a secure online service in order to ensure a smooth and protected transaction. As a result, merchants should expect to be charged monthly fees for the use of the processor's secured gateway for transmission of charge data.
Monthly Service Fees and Annual Costs – The monthly service fee is a recurring monthly financial obligation owners must give to the merchant account host. This is for the monthly dues, service and maintenance that the service host provides. Apart from the monthly fee, there is a separate annual fee that can also be charged by some credit card processing firms. Some programs offer waived monthly service fees if a certain transaction volume is reached.
Reprogram Fee – Those with a full service integration agreement with their account provider can expect reprogram fees for any updates or corrections of the integration system if it is not otherwise specified and already being paid for in their contract.
Chargeback Fee – These costs occur when customers deny a transaction made on their card. Chargeback fees are standard, and in severe high volume chargeback situations a merchant's overall fee rate could increase. Additionally, a number of industries are considered a high risk, resulting in higher rates for merchant services because of the expected higher rate of chargebacks and disputes.
Cancellation Fee – Cancellation fees are standard among business merchant account services. A cancellation fee must be stated in the contract, and is typically a fixed amount that will be assessed upon termination of service. Though common, not all processors require a cancellation fee to be asessed.
Discount Rate Fee – The discount rate is the markup fee for services rendered by the bank provider. Discount fees can be assessed on a per transaction basis, charged by monthly volume or assessed based on the type of transaction, whether POS (point of sale) card swipe, Internet, phone processed transactions or other payment input.
"The key is knowing what fees to expect when comparing companies vying for your business, and to know which unnecessary charges can be negotiated or eliminated," said Mr. Wong, adding. "The business climate is too competitive for a new business to pay too much for transaction processing and hope to survive."
To compare reviews of credit card processing service providers or to learn more about the fees that payment processing services charge as well as what hidden fees to watch out for, visit: http://www.RateCreditCardProcessing.com.
About RateCreditCardProcessing.com
Ratecreditcardprocessing.com believes that accurate research is the best way for businesses to choose a credit card processor, and proper research begins with what actual customers are saying.
That's why all of the company's reviews are submitted by visitors and are ordered solely by customer rating and the company does not accept advertising. To find out at a glance which transaction processors ranking best among consumers, visit today: http://www.ratecreditcardprocessing.com