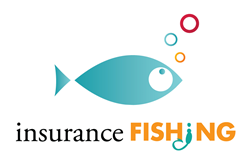 Kansas City auto insurance company Insurance Fishing has just released a tip sheet aimed a helping drivers lower their monthly auto insurance bills.
Kansas City, MO (PRWEB) February 27, 2014
Kansas City auto insurance company Insurance Fishing has just released a tip sheet aimed at helping drivers lower their monthly auto insurance bills.
"We are publishing these tips for our customers because these are issues that we run into quite a bit, and many of them can be acted on immediately," said Chris Weber of Insurance Fishing. "By following these tips, many people will see an immediate improvement in their monthly bill."
-Get more experience: Experienced drivers are safer drivers in the eyes of most insurance firms. That is why premiums are typically higher for young and inexperienced drivers. Any driver over the age of 25 should talk to an agent to see if they could be paying less.
-Make sure your car is safe and secure: A car that has working airbags, seat belts and brakes is more insurable than a car where those items are not functioning. Security is also important. Having an anti-theft device installed on your car can also reduce the risk of theft, making you more attractive to auto insurers. This usually results in lower premiums.
-Only pay for services you need: Total coverage can provide good peace of mind, but do you really need it? How many flat tires have you actually had? How many times has your car really been broken into? True, there are always minimum amounts you'll have to pay to your insurance provider. But beyond those, your level of coverage is typically up to you. Don't pay for coverage you don't think you'll need, to save a few bucks every month.
-Shop Around: Don't jump on the first quote that comes your way. Comparison shopping is one of the smartest things a consumer can do, and auto insurance is no different. You should take it upon yourself to do as much research as you can before moving forward with an insurance provider. Remember, knowledge is power, so compare insurance quotes.
To benefit from all that InsuranceFishing.com has to offer, Kansas City car insurance seekers simply need to call or fill out a simple online form. There's no cost, no registration, and consumers are encouraged to `go fishing' for better and cheaper insurance anytime -- and not just when their current policy is expiring, or has expired. Insurance Fishing can also help people looking for Kansas City renters insurance and Kansas City homeowners insurance.
About InsuranceFishing.com
InsuranceFishing.com is a one-stop website that quickly and easily connects consumers with live local insurance agents, so they can get the best possible rates and coverage on all of their car, rental and homeowners insurance needs. There is no cost to access the website and no registration is required. As part of its inaugural launch, InsuranceFishing.com is currently available to consumers with St. Louis insurance needs, Kansas City insurance needs, Orlando insurance needs, New Orleans insurance, and Tulsa insurance needs. Learn more at InsuranceFishing.com.