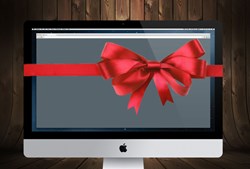 Last year over 15 of the most popular products dropped by 50-200 GBP in one month
Bournemouth, Dorset (PRWEB UK) 19 December 2013
Due to research by the Consumer Electronics Association, suggesting that consumer confidence towards technology spending has reached its highest point since 2007, leading mobile phone and gadget trade-in comparison site CompareMyMobile has revealed key expert advice for recycling old electronics this Christmas.
The site say that as people get technology as presents at this time of year, old gadgets have a tendency to end up in drawers or worse, in general bins. Consumers reacted well to new tech after Christmas 2012, according to data from CompareMyMobile. The number of Apple iPhone 3GS 16GB went from making up 3.21 percent of all mobile phone trade-ins in December 2012 to 6.87 percent in January 2013 – as people sold their old models.
Top traded-in mobile phones in January 2013:
1. Apple iPhone 4 16GB: 11.01 percent*
2. Apple iPhone 3GS 16GB: 6.61 percent*
3. BlackBerry Curve 8520: 5.81 percent*
4. Samsung Galaxy S2 i9100: 4.12 percent*
5. Apple iPhone 4S 16GB: 3.59 percent*
*Percentage share of all mobile phone trade-ins between 01/01/2013 and 31/01/2013
Finding the best price for an old gadget
CompareMyMobile say that research is necessary in order to get the most cash for an old gadget. The site recommends checking all options, such as eBay and free ad sites, as well as gadget trade-in comparison engines like CompareMyMobile - which will check the best price you can get from trustworthy recycling companies across the country.
Experts from the site also say that timing is critical when researching how to sell your gadget. For example, Apple's iPad 4 lost 202 GBP/330 USD of its value in January 2013 as the number of trade-ins increased and recyclers had to reduce values to cope.
Top devices which lost the most value after Christmas 2013:
1. Apple iPad 4 64GB Wi-Fi: 202.95 GBP/ 330 USD*
2. Apple iPad 4 32GB Wi-Fi: 155.05 GBP/ 253.91 USD*
3. Apple iPad 3 64GB Wi-Fi: 140 GBP/ 229 USD*
4. Apple iPad 3 32GB Wi-Fi: 125 GBP/ 204.70 USD*
5. Apple iPad 2 64GB Wi-Fi: 115 GBP/ 188.32 USD*
*Value lost between 01/01/2013 and 31/01/2013
For this reason CompareMyMobile urge consumers to recycle their old technology as soon as possible to prevent their device losing value.
Data wiping
Research conducted by the site in 2013 also showed that awareness needs to be raised when it comes to wiping data off of old mobile phones before trading them in.
Although the mystery shop study by CompareMyMobile shows that the majority of UK recycling companies will double check and wipe data from phones sent into them, the site still recommends performing a manual Factory Re-set on devices to wipe all existing data, especially if people are selling personally and not trading in with an accredited company. Consumers will be able to find the 'Restore Factory Settings' function in their Settings menu.
Posting
When posting electronics, CompareMyMobile recommends securely wrapping up old electronics instead of simply putting in a standard jiffy post bag. This will ensure that the device does not encounter damage on the way to its destination. Damage that occurs on the journey could attract complaints or refund requests when personally selling around this time of year, or a downgraded payment from a recycling company.
Why is it so important to keep phones out of landfill?
With consumer interest towards technology increasing around this time of year the site say it is key to keep old gadgets out of landfill, where they could potentially harm the environment. An infographic put together by CompareMyMobile this year, showed how just one cadmium mobile phone battery has the potential to contaminate 60,000 litres of water – which could make its way back for human consumption.
The site believe that raising awareness of recycling old electronics is essential at this time of year, as people upgrade to the latest devices. Co-Founder of the site CompareMyMobile says, "New tech along with over spending during Christmas always draws in huge volumes of trade-ins during the first month of the new year. Consumers would be wise to trade-in fast and achieve the best value for their old devices, last year over 15 of the most popular products dropped by 50-200GBP in one month."
About CompareMyMobile.com
Founded in 2009, CompareMyMobile.com is the UK's #1 source for independent mobile phone, tablet, sat nav, laptop, iPad, iPod and games console recycling price comparison. It delivers customers confidence in making the difficult decision of where to recycle their old phone safely and for the most money. CompareMyMobile.com is 100 percent impartial, comparing prices from more than 40 recycling stores. See attached about CompareMyMobile document for more information on the company.
Please visit our website, press page or follow our RSS feed for more stories like this.