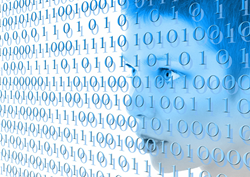 The shift from an Information Age to a Digital Age has significantly affected business processes, especially where and how we work
Henderson, NV (PRWEB) June 16, 2015
Jules Trono of Compass Business Solutions will be discussing The Changing Workplace at an IMCCA session during Infocomm in Orlando on June 18, 2015. As the leading provider of unified video and voice communications training Compass has integrated information about the changing nature of the workplace across its curriculum.
"The shift from an Information Age to a Digital Age has significantly affected business processes, especially where and how we work," said Jules Trono, President of Compass Business Solutions. "With only 40% of current companies expected to survive the next 25 years, a company's ability to disrupt their market and competition is closely tied to their ability to recognize and address workplace transitions before they happen. Attracting and retaining the new generation of employees relies on a company's ability to provide a productive and engaging work environment." Compass is the largest learning provider focused on unified collaboration and telepresence training globally.
"10,000 Baby Boomers reach retirement age every day," stated Donna Wyvill, VP Operations for Compass. "The Millennials entering the workplace to replace those workers change jobs every 3 years on average, which is 3 times more often than the prior generation. Companies need to recognize the cost of not changing the workplace in order to survive."
Students or companies interested in learning more about Compass' training programs can visit Compass Business Solutions, and can contact Lisa Santiago at +1 (760) 688-4045 or +1 (877) 234-0635 for more information.
About Compass Business Solutions
Compass, the largest global provider of visual communications and videoconferencing product line training, provides a one-stop resource for sales, technical and end-user training.
Compass Business Solutions is a learning company focused on helping people use and support video, unified communication and other technologies to improve their business. Training sessions follow a best practices approach to optimize all aspects of technology usage and support. Compass was founded in 2008 by communication industry professionals who have been working with telecommunication and video technologies since 1989 and who helped launch Tandberg University in the USA in 2006, then becoming Cisco's first authorized TelePresence Specialist Learning Partner in the US.
Compass is a certified WBE/WOSB.