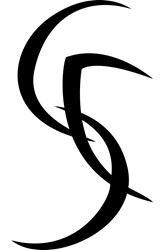 Our production has been called unique, dark, intriguing and creepy as hell.
Houston, TX (PRWEB) October 29, 2013
The theater troupe Compass Soul Productions will be presenting the premiere of their multi-media entertainment titled "Deadly Seven" at Houston's Hobby Center on November 9, 2013 at 8:00 p.m. Produced and directed by Marco Bernal Jr., the show features choreography by Kelly Ann Vitacca.
Advance tickets are available through the Hobby Center website.
"Deadly Seven" depicts the journey of a young couple who are being followed by a dark mysterious entity: an entity with an even darker purpose in mind. The show is filled with captivating dance choreography and haunting music, all entwined with hidden meanings, according to the theater bill.
"Our production has been called unique, dark, intriguing and creepy as hell," says Marco Bernal Jr., the troupe's artistic director. "When people tell me that they do not know how to categorize my show, whether dance or play or simply multimedia—I know I've done my job."
"I do not intend to simply scare my audience, but I will take that," he adds.
Compass Soul Productions, a dark theatre production company, is based in Houston.
Their focus will remain on original stage entertainments that include dance, plays and musicals while also venturing into music and films, says Bernal.
The founder and owner of Compass Soul Productions, Bernal is also its artistic-creative director. He is a self-taught graphic designer with considerable background in multiple artistic mediums including photo-manipulation, 3D modeling, animation and video editing—all of which are elements in his theatrical works.
"When I began writing 'Deadly Seven' I already knew where I was headed: into the deepest places in our minds, where most people are afraid to venture," Bernal says. "I've been called untraditional and at the same time creative in my approach. Some people will get it and others will not—but everything in my production is there for a reason. There are no accidents. Each piece tells the story, from the videos to the writings to the faceless actors. Those who look hard enough will be pleasantly surprised by what they find."
For more information on Compass Soul Productions and their offerings, visit them online at http://www.compasssoul.com.