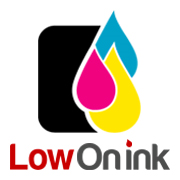 Very happy with the items purchased and they arrived in good time.
Baulkham Hills, Australia (PRWEB) September 26, 2014
Low On Ink, an Australia-based producer of affordable Compatible Ink Cartridges, recently announced the launch of its brand new website. The company, which is completely Australian owned and operated, carries a vast selection of quality ink cartridges compatible with Canon, Epson, Brother, and HP.
Additionally, Low On Ink partnered with one of the largest ink cartridge suppliers in New Zealand. This partnership between the well-known and highly respected companies helps Low On Ink to provide an unbeatable value to households, pensioners and businesses across Australia. Low On Ink remains committed to providing excellent customer service and speedy delivery to its clients, ensuring that their printing needs are well taken care of.
At this time, Low On Ink specializes in Canon compatible and Brother compatible ink cartridges, among other brands. Although these lines of inks are premium quality, Low On Ink is selling some of its ranges for up to 75 percent off the genuine recommended retail price.
Clients who have used Low On Ink's services in the past have reported 100-percent satisfaction with the company's products.
"Your service is excellent and the cartridges are printing beautifully," wrote one customer, while another added, "Very happy with the items purchased and they arrived in good time."
To order ink from the website, shoppers only need to search for their favorite brand of ink, add it to their cart, and check out. Low On Ink accepts payments from a range of payment suppliers to make the transaction easy. Each order comes with a satisfaction guarantee.
Individuals interested in learning more about Low On Ink and its wide range of products can visit the company's website for additional information. Clients are also welcome to subscribe to Low On Ink's Facebook, Twitter, and YouTube accounts for frequent updates from the company.
About Low On Ink:
Low On Ink is dedicated to providing the highest quality compatible ink cartridges for the lowest price, with fast and free delivery for orders over $50, all backed up with our 100% satisfaction guarantee. Low On Ink is Australian owned and operated and has teamed up with one of the largest suppliers of compatible ink cartridges, enabling its customers to print freely, with dynamic, vibrant colours at some of the lowest prices available. The company's goal is to ensure that kids' school assignments and small business printing needs are done without the financial fear of hitting the print button. For more information, please visit http://www.LowOnInk.com.au
Low On Ink
PO Box 31
Stockland Mall
Baulkham Hills