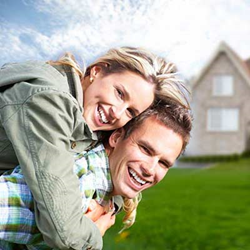 As cash and investor deals fade, first-time buyers typically step to the to the forefront of any major metro area. - Mike Hoffman, MAAR President-Elect
Minneapolis, Twin Cities Minnesota (PRWEB) August 21, 2014
Having fewer cash home buyers gives first-time homebuyers a better chance, as the number of Twin Cities multiple bid offers and bidding wars subside. Recent reports from CoreLogic and RealtyTrac helps purchasers of residential properties understand the competition level with all-cash home buyers in the Twin Cities housing market.
"Home buyers placing purchase offers on a home are still competing with cash home buyers in the Twin Cities; however, the odds have improved. Traditional buyers have an ease in cash-buyer competition," says Jenna Thuening, owner of Home Destination. "Currently, we see lower numbers of cash-rich homebuyers who can quickly purchase a home, turn it into a source of cash flow, or flip and sell showing a strong return in a short amount of time."
All-cash housing transactions comprised 38% of all sold homes nationally in Quarter 2 of 2014, according to RealtyTrac, a drop to 42% from Quarter 1.
Part of the decline can be attributed to few institutional investors. Large residential real estate investor / buyers, who snap up 10 or more homes per year, face thin levels of fixer-upper bargain real estate listings. This has slowed their pace of purchasing. Their portion of 4.7% of all home sales has lowered from a peak of 6% in 2013. This may be helpful to first-time home buyers in the Minneapolis metro, and afford a let up in competition among bidders.
Nationally, cash property sales comprised 34.4 percent of all home sales. When comparing the month of May 2014 to previous years, currently cash buyers make up the lowest share since May 2010. That also represents a decrease from 37.4 percent the same month a year ago, according to CoreLogic's newly released housing data. According to Cash is All the Rage – A Closer Look at Condos Bought with Cash, the August 14, 2014 article, the level of recorded cash home sales in Minnesota encompassed 25 percent of all closings.
The percentage of cash homebuyers began to drop of in January 2013 according to CoreLogic. When taking a look at historical percentages found previous to housing's tumble, then cash sales slice of total home sales was in the region of about 25 percent. Cash home transactions levels peaked in January 2011 at 46.2 percent.
Here is how the percentages that individual categories of all-cash buyers and other housing transactions summarized in the report.

Most of the institutional investor buys in the second quarter were all-cash purchases (79%).
The percentage of homes sold that are not in any phase of foreclosure or bank-owned was 80%.
How the last 20% breaks down: 7% were bank-owned housing transactions, 11% were on the docket for foreclosure auction, and 2% were in default in a status pending foreclosure auction scheduling.
Taking a look at a year ago, "An increasing number of homes across the nation were changing hands in all-cash sales. And that is true in the Twin Cities," according to MinnPost. "According to the Board of Realtors, which covers a 13-county area, 25.1 percent of buyers in March paid in cash. In fact, that share has held steady for the last two years, up from about 5 percent in 2006." The April 23, 2013 article Go figure: 25% of Twin Cities home buyers paid in cash comments on how the Twin Cities experienced home prices declines during the Great Recession, but had fewer market low/high swings like Phoenix and Las Vegas went through.
Cash home buyers continue to be more appealing to sellers. Individuals who are poised to purchase a property with cash are able to act quickly during negations and that the sale has less risk of funding denials or delays. "The flurry of purchases by institutional investors and other cash buyers that kicked off two years ago when U.S. home prices hit bottom is finally showing signs of subsiding," said Daren Blomquist, RealtyTrac vice president. "Over the past 10 quarters cash sales have accounted for 39% of all home sales on average, and institutional investor purchases have accounted for 5.3% of all home sales on average."
"The increase in all-cash home sales across the Twin Cities demonstrated the strength of the real estate market housing recovery," adds Thuening. "Buyers were quick to recognize the economic stability of the metro and to invest in buying a Twin Cities home because they felt confident their cash would accrue in value."
About Home Destination - Twin Cities Real Estate:
Home Destination offers a loyal and committed real estate professional service that personally handles all the details of selling or purchasing a Twin Cities home. Highly regarded by peers as a Minneapolis metro expert for over 15 years, gain a skilled representative as guide to make the best possible housing decisions.
Contact:
Jenna Thuening
Web. http://www.homedestination.com
Email. jenna(at)homedestination(dot)com
Tel. 612-396-7832