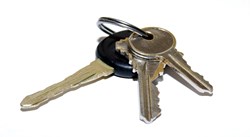 Knowing the EMI is extremely helpful in knowing what is affordable in regards to a loan.
Seattle, WA (PRWEB) November 02, 2013
The economic problems of 2008 caused major issues people getting loans, but things have brightened since then. Interest rates are low and borrowers are able to get loans much more easily than they have been able to in recent years. Those looking to buy cars are advised to consider this upward market trend and look into buying now while times are as good as they currently are. But not without proper knowledge on car loans. Complete Auto Loans is bringing this knowledge to buyers in a brand new article entitled "Reducing Monthly Installments – Tips for a Lower EMI". The full publication is available to read by clicking here.
The first point of information covers what equated monthly installments are: "This number is the total cost of your loan (principal + interest) divided by the total number of months in the loan. The EMI is the most important number for your loan, as it determines the overall affordability of the loan package. Only accept a loan if you think that the payments will be affordable throughout the entirety of the loan." Knowing the EMI is extremely helpful in knowing what is affordable in regards to a loan. Four other points are made that are informing consumers on car buying and auto loans topics.
About CAL:
Complete Auto Loans (CAL) is a national provider of car and auto financing. They provide loans to drivers with good credit, bad credit, and even no credit history at all, making them an easy solution for almost everyone. Their unique methods allow them to ensure high quality loans with good rates to over 98% of all applicants. As the #1 provider of local and national bad credit auto loans, they make everything easy for you. While providing applicants with the best lender network available, there's no need for drivers to keep waiting to buy a new car. Complete Auto Loans will never turn anyone down.
To apply for a loan today, simply fill out the application form here.