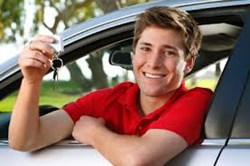 Seattle, WA (PRWEB) September 26, 2013
Due to the high cost of new cars, many buyers choose to invest in a used car and save money. This is a wise option, especially for people on a budget, but it is important to watch out for scams when looking for the best deal. Unfortunately, too many used car sellers try their best to get more for a car than it is actually worth. Complete Auto Loans is helping buyers face this dilemma with a new article covering five of the biggest scams to look out for. To read the article, visit http://www.completeautoloans.com/common-used-car-scams/.
"Your budget isn't large – you're not going to be buying a brand new car," the article suggests. "Why pay full price for something that loses half of its value as soon as it leaves the lot? Instead, you're looking for a used car. However, buyer beware – you face some dangers, thanks to these used car scams."
Fake protection plans is the first topic addressed, as some sellers will try to convince a potential buyer of a warranty that does not exist. Sudden changes in terms is another common scam some sellers will use to cheat a customer. It is wise to be careful whenever there has been agreement but the seller makes changes once it is time to make the transaction. After covering these and other scams, the publication closes by warning of deals that seem too good to be true, as that is likely exactly what they are. Consumers looking for used cars will appreciate the professional tips presented in this recent article.
About Complete Auto Loans:
CAL provides bad credit auto loans online. Their unique finance platform can accept 100% of applicants, regardless of poor credit or even bankruptcy. By visiting their website, consumers are able to find the ideal loan for their personal financial situation, all through a quick and easy online process.
To apply for an auto loan, fill out their simple form at https://www.completeautoloans.com/apply-now2/.