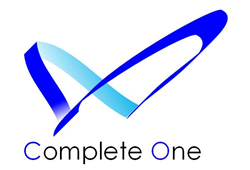 I have extremely high hopes and I'm excited to see what the future holds for him
(PRWEB) July 20, 2016
It's been a very exciting time at Complete One recently, with development and expansion at the forefront. The firm has huge goals for 2016 as they look to further extend their market reach and break the £1million turnover barrier. After weeks of negotiation, Managing Director at Complete One, Glen Lowes has revealed that the firm have been given the green light.
About Complete One: http://www.completeone.co.uk/what-we-do/
Spearheading the new project will be one of the firm's top performing business associates, Jiří Holouš. Jiri's story is an incredibly inspiring one. He moved from Prague in the Czech Republic to Newcastle just over 10 months ago with very little English and a goal to better himself.
"Jiri has one of the best student mentalities I have seen. He doesn't ask the why behind any advice he is given, he works hard and applies it. His incredible desire to succeed and be the best was evident from day one, and he has taken all of the steps necessary to keep developing, both personally and professionally. I have extremely high hopes and I'm excited to see what the future holds for him," said Managing Director at Complete One, Glen Lowes.
The new project will be an extension of the firm's partnership with one of the UK's leading telecoms firm, cementing the relationship that has proved strong for both parties. Glen Lowes has handpicked a small group of the firm's best contractors to work on the new project.
"One of the most exciting aspects of my life as a business owner is being able to provide ambitious and hard working individuals with the same opportunity I was once given," said Glen Lowes.
For a company with massive goals, expanding their client portfolio plays a crucial role in their continued success and their ability to offer first class development opportunities for their contractors.
Complete One is one of the fastest growing companies in the North East. Recently awarded the 20/20 Performance Award at the 2016 Black Tie Awards Gala in London, the events promotions firm continues to go from strength to strength. Their expertise lies in increasing market share and raising brand awareness for their clients through face-to-face promotional and sales campaigns at high profile events and venues. Their newest project will be a gateway into a brand-new market, which will expand their experience and allow them to further diversify their client portfolio in the future.