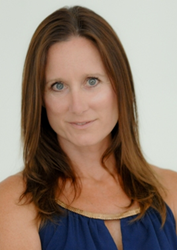 People think it is safer to have your family member handle your books and yet a family member is most likely to steal from you.
Costa Mesa, CA (PRWEB) February 04, 2015
Small businesses lose millions of dollars a year through embezzlement and fraud and this is a market that can't afford to lose that much money. With Complete Controller, everything is transparent, operating by using an 'open-book' policy. Jennifer Brazer, owner and president of Complete Controller, insists on such a policy to help combat the fraud that one sees regularly in businesses.
According to a this week's article in Security Info Watch, "the report, which is conducted annually by boutique investigations and security consulting firm Marquet International, recorded its highest rate of employee theft in its' six-year history." Among some of the report's findings include: "More than two-thirds of the incidents (71 percent) were committed by employees who held finance/bookkeeping & accounting position." It also stated, "I think it is a matter of where organizations end up where someone has been there for so long, a trust factor has been built up, things are taken for granted… and they take the bookkeepers information at face value and don't really examine the underlying information," said Marquet.
Jennifer Brazer sees bad financial situations like these all too frequently. 20% of her clients come to them after having suffered a loss financially, due to mismanagement of the books or even fraud. "People think it is safer to have your family member handle your books and yet a family member is most likely to steal from you. Some may have a sense of entitlement and they know you won't prosecute and there is also the other issue where priorities get flipped," said Jennifer. "I had a recent client who hired us after having his wife handle the books. A spouse will tend to influence decisions, meaning they may pay the mortgage before the payroll. They forget the big picture which is that the business is paying the mortgage; therefore it is important to keep the business alive, so all other bills can then get paid."
Complete Controller also sees a situation; they like to call the "hostage situation." A business owner brings on a bookkeeper at the beginning and over the years, the business grows but the bookkeeper remains and is not equipped to handle the growing business. These bookkeepers have put the business owner in a hostage situation by having total control of the books. The owner doesn't know anything about the finances of his company and the bookkeeper knows he/she is not qualified at this point.
Complete Controller offers a team to each of their clients, both a controller and a bookkeeper. They create total transparency for the company offering critical financial controls including separation of duties which allows for a check and balance system. This is especially important in preventing fraud. With separation of duties, each person is accountable at various points in the system. An example, one may write the checks, but someone else is reconciling the bank account.
A proper payroll system, where payroll isn't processed by someone who is on it, is important. In addition, an audit trail, which allows one to see who has been in the system, such as QuickBooks, and what actions were taken while there, is also important. It is about a second pair of eyes, and even internally, they take this seriously, having their internal CPA's double check the books. Further collaboration with their clients' CPAs completes the circle of accountability. Complete Controller does not do audit work, prepare tax returns, or provide in-depth tax strategies; therefore, the CPA community appreciates the benefits of collaboration without competition.
For more information about Complete Controller's virtual accounting firm, please call (866) 443-8879.
About Complete Controller
Complete Controller is a virtual, outsourced company providing accounting services to companies and individuals, alike.
About the NALA
The NALA is a full-service marketing agency providing custom personalized service for small and medium businesses throughout the United States.
PR Contact
Tiffani Tendell
805-650-6161 x361