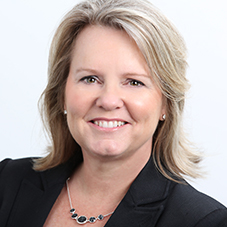 Our platform provides for the delivery of complex compliance analysis and is the wave of the future in handling employment compliance challenges," said Lori Brown, President, ComplianceHR.
New York, NY (PRWEB) May 19, 2015
ComplianceHR, a provider of intelligent, web-based employment applications, today announced additions to its executive team. Joining as President is Lori Brown, a highly regarded and seasoned attorney who comes to ComplianceHR from GardaWorld Cash Services, where she served as Chief Legal Officer and Head of Human Resources. In addition, Tammy McCutchen, a principal at Littler, the world's largest labor and employment firm representing management, has been appointed Vice President and Managing Director. McCutchen is a former Administrator of the U.S. Department of Labor's Wage and Hour Division.
In her role at Garda, Lori led the Legal, HR, Benefits, Risk and Talent functions through a period of high growth while driving efficiencies through automated systems. Prior to that, Lori was a longtime shareholder and board member at Littler where she regularly counseled clients on compliance strategies across the full spectrum of regulatory workplace issues.
Brown and McCutchen will work closely with Elizabeth Braham, ComplianceHR's CEO. "We are pleased to have Lori and Tammy join the ComplianceHR team. Lori's demonstrated success in both the legal and HR space combined with her experience navigating complex compliance issues will be invaluable in assisting clients adopt technology solutions for their employment obligations," said Braham. Commenting on her appointment, Brown said "I am excited to join the ComplianceHR team. Our platform provides for the delivery of complex compliance analysis and is the wave of the future in handling employment compliance challenges."
A leading authority on federal and state wage-hour and related issues, Tammy will provide strategic direction on product development for ComplianceHR. "As the primary architect of the 2004 revisions to the FLSA overtime regulations, Tammy understands the importance of combining technology with up to the minute legislative changes," said Braham. McCutchen commented, "As someone who has authored and enforced the regulations, as well as counseled hundreds of companies through complex audit scenarios, it will be rewarding to deliver ComplianceHR solutions and effectively change the landscape of employment compliance."
About ComplianceHR
ComplianceHR offers a unique suite of intelligent, web-based employment applications, combining the unparalleled experience and knowledge of Littler, the world's largest global employment law firm representing management with the power of Neota Logic's revolutionary software platform. Our applications provide employers with concise, comprehensive information necessary to make critical employment decisions by quickly and efficiently handling routine and repetitive employment obligations. ComplianceHR's forward-looking suite of products and services maximizes the use of technology in the delivery of employment and compliance services. http://www.compliancehr.com