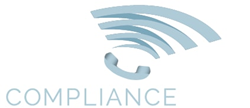 "What we do at ComplianceLine is close the gap between the employees who are brave and caring enough to speak up and the corporate leaders who are willing to do what it takes to protect the people they hire," said Co-CEO Giovanni Gallo.
CHARLOTTE, N.C. (PRWEB) January 08, 2019
ComplianceLine, the industry-leading Compliance-as-a-service provider, announced today that Co-CEO Giovanni Gallo discussed the current and future challenges of today's ethics and compliance industry as well as new products, competitive pricing, and industry growth on a recent KFI (Los Angles) radio interview with CNBC reporter Jane Wells.
The interview was aired on KFI drive time radio in Southern California on Dec. 26th and streamed nationally on "I Heart Radio."
Wells began the interview with a comment and a question: "I enjoy uncovering new industries, new businesses, how people create enterprises and create jobs in areas that nobody thought of before. One of these companies is ComplianceLine. What they do is…with all the scandals going on with #MeToo, Wells Fargo, and universities…[where] people have been asleep at the wheel… situations whether it be customers or students or clients have been done wrong and / or the HR department was a complete disaster and never did anything….we now have Co-CEO Giovanni Gallo from ComplianceLine headquartered in Charlotte, North Carolina. Gio what exactly do you do?"
Gallo: "Great to be here, Jane. What we do is close the gap between the employees who are brave and caring enough to speak up and the corporate leaders who are willing to do what it takes to protect the people they hire. So, since the 1990s, we've been helping leaders address workplace issues through services like our hotline and other products and tools like our online case management system."
"The big thing about outsourcing to ComplianceLine is that there's a Chinese wall between us and the caller. When we get a call, we don't track their number, we don't record the call, they can tell what they want to us, they can be anonymous and it's not like you're leaving a voice mail disguising your voice on your boss's voicemail," Gallo continued. "So people are more comfortable reporting to us. It carries more weight when it comes from an employee, student or patient who knows what's going on. And a big advantage to what we do is we're hired by someone who wants to know about these things. So a lot of times there's a local manager who may not want anyone to find out. I guarantee you, at some point in that chain of command someone wants to make sure that this problem doesn't blow up and ruin the company or ruin an employee's life. So we kind of have a direct line to the people who want to do something about it, and have the power to change it."
The complete interview can be accessed at https://www.dropbox.com/s/wcdcdneivzlffoy/Giovanni%20Gallo%20Interview.mp3?dl=0
About ComplianceLine
For over 20 years ComplianceLine has been the premier provider of ethics and compliance solutions by putting clients first and prioritizing their needs through selfless service. ComplianceLine's continuous improvement culture and pursuit of quality over short term profit affords clients the industry's best tools in assisting the identification of unethical, illegal and questionable behavior. The ComplianceLine team provides helpline and sanction screening services in 50,000 locations worldwide through highly trained, tenured, and caring compliance- minded professionals focused on improving the lives of our clients through excellent service. ComplianceLine clients include many of the largest healthcare and higher education organizations in the world.
Website: http://www.complianceline.com
Contact: David Thoreau, PR Consultant (dcthoreau(At)aol.com)