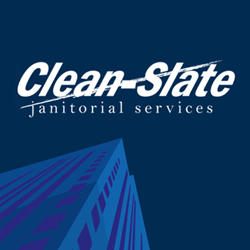 If someone has never had office cleaning services done by professionals, then this is the opportunity to give it a chance and see just how much cleaner the office will look
(PRWEB) February 25, 2015
Clean-Slate Janitorial Services (http://www.Clean-Slate.ca) a Greater Toronto Area-based professional cleaning company that specializes in commercial office cleaning, retail maintenance, floor restoration, carpet cleaning, and construction site cleanup, is announcing its winter promotion available to new clients.
With the Greater Toronto Area well into the middle of winter, Clean-Slate Janitorial Services is excited to be offering a new promotion. For this promotion, new clients will receive a complimentary first cleaning and up to 25% off of their first month of following cleanings
"This is a deal a business or property owner just can't pass up," says Sam Panousis, owner and operator of Clean-Slate Janitorial Services. "If someone has never had office cleaning services done by professionals, then this is the opportunity to give it a chance and see just how much cleaner the office will look."
Panousis explains that keeping the office or commercial building clean should be a priority, especially during the winter months when snow, slush, and salt are dragged onto the floors. That's because people make initial impressions about a business based solely on the look and cleanliness.
"It's also important from a safety issue and, in extreme cases, a health issue," he adds. "A clean office space really goes a long way and says a lot about one's business."
"This promotion will only last the duration of the winter, so those companies interested in taking advantage of this offer needs to act now," Panousis concludes. "We'll keep this offer going as long as the weather is cold, but if the groundhog is any real indication, winter may end soon."
Clean-Slate Janitorial Services encourages businesses looking to hire janitorial companies in the GTA to visit http://www.Clean-Slate.ca and take advantage of this limited-time offer.