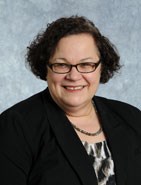 Cleveland, Ohio (PRWEB) November 21, 2013
Join CHAMPS Patient Experience Dec. 10 at 1 p.m. EST for a one-hour, complimentary webinar, Beyond Tactics in 2014: Why a Strategic Approach to Creating an Optimal Patient Experience is Key.
Carol Santalucia, vice president of CHAMPS Patient Experience / Santalucia Group, will lead a discussion on how healthcare employees can shift their patient experience priorities from tactical to strategic in 2014 in order to make a greater impact.
The Accountable Care Act has linked performance-related patient experience metrics to reimbursement. Hospitals, and eventually individual providers' pay, will be partly based on how they are rated by their patients. Couple this with the fact that a poor experience compromises a hospital's reputation among patients and other physicians and has the potential to adversely affect employees' engagement levels, and it is clear why creating an optimal patient experience is one of the top priorities for hospitals in the coming year.
Topics at this complimentary webinar will include:
•How to develop a strategy and make it impactful.
•What the leader's role is in creating an optimal patient experience.
•How to align organizational priorities around the patient experience.
•How to measure success.
Event Hashtag: #OptimalPX
Space is limited. Register now for this complimentary webinar.
###
In partnership with Santalucia Group, CHAMPS Patient Experience offers a variety of services to enhance the patient experience. Led by Carol Santalucia, a recognized leader in patient experience with more than 30 years of expertise, CHAMPS offers outcomes-based services designed to create an optimal patient experience. CHAMPS specialists will develop a series of customized recommendations and services that include: creating a patient-centered culture, improving the patient experience as measured by CAHPS, developing and implementing a patient navigation program, delivering patient-focused keynote presentations and providing opportunities for healthcare leaders and managers to share best practices. To learn more about us, visit http://www.champspatientexperience.com.