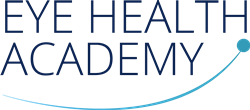 For patients with diabetes, diabetic retinopathy should be considered a matter of 'when' not 'if' a patient will be impacted.
FORT WASHINGTON, Pa. (PRWEB) September 23, 2019
Healthcare clinicians often lack awareness and understanding of practice behaviors that could prevent and/or limit the progression of diabetic eye disease, according to data from The Centers for Disease Control and Prevention (CDC).
Regina Benjamin, MD, the 18th U.S. Surgeon General, issued this statement: "I am a long-time champion of the power of prevention, as prevention is the foundation of public health, and it was the foundation of my work as Surgeon General. I strongly encourage you to join us in a comprehensive continuing medical education curriculum in partnership with the National Eye Institute. The online curriculum is designed for all levels of clinicians with specific components for primary care/endocrinology, optometry, and ophthalmology."
"With more than 30 million Americans at risk for vision loss and blindness as a complication of diabetes, we are urging clinicians to be action-oriented in their screening, referral, or treatment of these patients," added Emily Y. Chew, M.D., director of the Division of Epidemiology and Clinical Applications and deputy clinical director at the National Eye Institute (NEI), National Institutes of Health (NIH). Chew also serves as a steering committee faculty member.
Prova Education, the National Eye Institute (NEI) of the National Institutes of Health (NIH), and the National Eye Health Education Program (NEHEP) are developing the curriculum to educate thousands of eye- and diabetes-treating clinicians. The curriculum is designed to:

Improve the knowledge, awareness, competencies, and decision-making patterns of healthcare professionals relative to the diagnosis and management of diabetic retinopathy (DR) and diabetic macular edema (DME)
Increase the identification of patients with moderate-to-severe DR and DME, improving referral rates to specialized care, and matching patients to the most appropriate therapy
"Many patients with diabetes remain asymptomatic yet have a level of damage from diabetic retinopathy that needs treatment. For patients with diabetes, diabetic retinopathy should be considered a matter of 'when' not 'if' a patient will be impacted," said Charles C. Wykoff, MD, PhD, Director of Research at Retina Consultants Houston (RCH) and the Greater Houston Retina Research Foundation (GHRRF), and Deputy Chair of Ophthalmology for the Blanton Eye Institute, Houston Methodist Hospital. Wykoff also serves as a steering committee faculty member.
"Nearly half of all patients with diabetic retinopathy do not connect their vision problems with their diabetes," continued Benjamin. "As clinicians, you may very well be the one person that can save them from a future of decreased vision or possible blindness."
The initiative can be accessed at http://www.eyehealthacademy.org/takeaction. Two parallel tracks address the needs of multiple specialty healthcare professional audiences:
1. Educational needs of eye health professionals (retinal specialists, ophthalmologists, optometrists, and eye health nurses, NPs, and PAs).
2. Educational needs of healthcare clinicians who manage the overall health of patients with diabetes (clinical endocrinologists, diabetologists, and primary care providers).
The initiative is funded through an educational grant from Regeneron Pharmaceuticals.
About Prova Education
Prova Education delivers integrated, lifelong learning opportunities that lead to improvements in clinician competence and performance, with the aim of improving patient outcomes. Its multi-platform educational network includes live meetings, online activities, social media, radio broadcasts, print media, and more. Its global footprint includes educational endeavors and strategic partnerships in North America, South America, Europe, the Middle East, and Asia. More information is available at http://www.ProvaEducation.com.