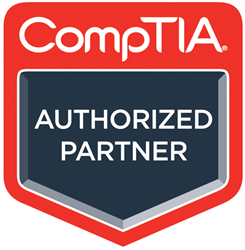 Largo, FL (PRWEB) April 24, 2014
ExamForce, a premier provider of training and self study tools for IT certification, is pleased to announce the release of its CramMaster software for the new CompTIA Security+ SY0-401.
ExamForce is a long time CompTIA Authorized partner and part of the CompTIA Authorized Partner Program (CAPP). CompTIA considers its Learning Content partners as one of their most important strategic allies and is committed to working with partners like ExamForce to help market the highest-quality learning products to IT professionals worldwide.
Job growth is strong in the IT sector and nowhere is that more apparent than in the security arena. The CompTIA Security+ is a highly regarded vendor neutral certification that spans information technology's need for security professionals. It demonstrates a proven knowledge of security concepts, tools, and procedures to proactively guard against security risks and quickly react to security breaches.
The CompTIA Security+ is regularly required in many top organizations, the U.S. State Department, and for U.S. government contractors such as Northrop Grumman. It is also a component certification of the Department of Defense's 8570 directive. The directive requires any individual with access to DoD systems and who conduct information assurance (IT security) functions as part of their job be certified commensurate with their job responsibilities.
The CompTIA Security+ SY0-401 CramMaster contains over 600 questions to test your skills and knowledge in preparation for the exam. Also included is an ExamForce Study Guide which consists of 6 chapters that are mapped specifically to the exam objectives and exam quality simulations to test your endurance for the upcoming exam.
CramMaster covers the following six exam objectives:

Network Security
Compliance and Operational Security
Threats and Vulnerabilities
Application, Data and Host Security
Access Control and Identity Management
Cryptography
About ExamForce
A division of LearnForce Partners LLC, ExamForce was founded in 1999 to assist individuals and organizations with preparing for and passing IT certification exams. Since its inception, ExamForce's industry recognized materials have assisted countless people in growing their knowledge and advancing their careers. ExamForce develops and sells training and practice test software, audio preparation programs, study guides and flash cards for the Information Technology, Financial and Trade marketplaces. For more information go to http://www.examforce.com; follow us on Twitter at http://www.twitter.com/ExamForce and Facebook at http://www.facebook.com/ExamForce.