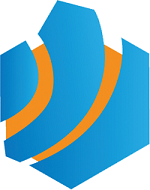 We believe that the cloud ecosystem will thrive when there is glue that can bring the different players, big or small, and provide the best value for customers...
Bellevue, WA (PRWEB) March 17, 2014
ComputeNext Inc., a Delaware company, has been in stealth mode for the past three-and-a-half years, and just completed raising $4M to build out its sales and marketing team. The cloud marketplace, based in Bellevue, WA, has onboarded cloud infrastructure-as-a-service providers from around the world, and now offers the most global locations from a single account as well as normalized API access to the majority of cloud providers and platforms available today, whether custom-built, licensed or open source.
Since 2011, they have been developing the back-end of their e-commerce platform which supports a variety of customer use cases today, such as deployment of IaaS for IT infrastructure as well as the deployment of a variety of on-demand service and software solutions from strategic ISV partners who cater to specific vertical use cases.
ComputeNext, described as the 'Expedia for cloud services' – is a vision of Sundar Kannan, the CEO and founder. His mission as he describes it is, "to enable efficient cloud utilization for business organizations" by offering discovery, procurement, provisioning, and purchasing of cloud servers, storage, and software on a fully transactional Global Cloud Marketplace. Sundar states that, "We believed that the cloud ecosystem will thrive when there is glue that can bring the different players, big or small, and provide the best value for customers as they face the new paradigm of real cloud use cases and take advantage of the benefits. We believe we can be that glue." The funding round, which has brought in $4M already as part of a larger $10M round will be used to bring the product offerings to market with an expanded marketing and sales effort.
The ComputeNext offerings include their:

Global Cloud Marketplace - to date overs consolidated access (a single account, API, and invoice) to over 1,000 varieties of on-demand offerings such as cloud servers, storage, and software from over 40 global cloud service providers such as SoftLayer, CloudSigma, Rackscale, HP Cloud.
Branded Cloud Marketplace – their Cloud Brokerage Enablement offering which allows VARs, SIs, Data Center, Telco and Managed Service Providers to easily offer their own Global Cloud Marketplace with the bundles and offerings their customers are looking for in the cloud.
Vertical Cloud Brokerage – an on-demand enablement service for strategically selected ISVs, integration and go-to-market service which includes mediapaas, a venture which consolidates and cloud enables best of breed software for the broadcast and media vertical into an easy to deploy and use SaaS solution.
The $4M in new funding is part of a larger $10M round the company is raising to help build out the business development team in Bellevue, Washington. Total funding for ComputeNext now stands at $8M, which has come from a global network of angel investors. The intellectual property that the ComputeNext platform leverages includes several patents in the federated cloud technology space.
About ComputeNext
ComputeNext – a cloud marketplace platform which was recently named a Gartner Cool Vendor (2013) in Cloud Service Brokerage and an UPSTART Cloud Awards winner for Best Cloud Broker Solution (2013) is a Bellevue, WA based cloud-technology company which is pioneering the way organizations search, discover, procure and provision cloud services. As a leader in building federated cloud ecosystems they enable end-to-end transactions across platform agnostic infrastructure. With the belief that a handful of IaaS providers cannot satisfy the world's computing demands, ComputeNext has built their marketplace to deliver a transparent and transactional user experience for the search, discovery, and provisioning of cloud services.
For more information please visit http://www.computenext.com