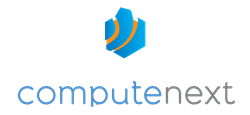 We're excited to expand our public and private cloud services in the ComputeNext cloud marketplace and offer our capabilities to a broader global community. - Taylor Deakyne, Netplan
Bellevue WA (PRWEB) October 07, 2013
ComputeNext, a Gartner Cool Vendor in Cloud Service Brokerage, is officially announcing partnership with NetPlan Internet Solutions, a public and hybrid cloud service provider based in Coventry, UK.
With increased choice in IaaS, ComputeNext makes it possible to compare cloud services and find the best cloud provider to service a given geography, while factoring in price, uptime, and other performance factors such as provisioning consistency, speed, and machine reliability.
The ComputeNext cloud marketplace has continued global expansion this month with the addition of IaaS and cloud services in the United Kingdom. This new release from ComputeNext, makes compute and storage resources from Netplan available to end-users looking for high performing cloud to serve European customers. Cloud consumers can now discover Netplan's IaaS through the ComputeNext cloud brokerage platform with the ability to procure and provision cloud services such as servers, storage, and on-demand software as they need them from a single account, or API. Sundar Kannan, the CEO of ComputeNext recognized that, "an increasing number of end-users are concerned about where their data resides – […] it's crucial to offer as much choice as possible to make it possible to find a service provider that supplies them with the right SLA, or the best price cloud governed by something like the U.K.'s Data Protection Act."
IT professionals looking for servers and storage will now have access to IaaS with multiple points of presence in the UK. Users looking to procure VMware vCloud based public or hybrid cloud services can also access 25+ other regions readily available for purchase, automated provisioning, deployment, and management on the ComputeNext cloud marketplace. With a unified invoice and API abstraction layer, IT professionals can achieve faster go-to-market with a single API connector to platform-agnostic infrastructure from cloud providers such as Netplan. Netplan differentiates itself with unique locations and high performing infrastructure resources and also offers additional IaaS services and features such as VMware vCloud Director, virtual appliances, virtual data centre's, disaster recovery and PCI DSS compliance.
"At Netplan we strive to provide the best capabilities on the most robust infrastructure combined with excellent customer service," says Taylor Deakyne, Netplan's Client Services Manager. "We're excited to expand our public and private cloud services in the ComputeNext cloud marketplace and offer our capabilities to a broader global community."
Netplan's VMware vCloud platform provides:

All levels of cloud hosting from a single virtual machine to entire virtual data centre's
Total control of all aspects of the virtual infrastructure
Easy management with VMware's suite of vCloud tools
Architecture with no single point of failure and proactive monitoring with 100% uptime SLA
Experienced support staff and unparalleled response times
Existing customers of Netplan indicate benefits of their cloud platform include full control and flexibility over the infrastructure backed by friendly, experienced customer support. Building, testing, and deploying resources on demand is required to meet today's ever changing business needs. Netplan strives to ensure every customer is provided with the tools they need to help their business succeed.
About ComputeNext
ComputeNext – most recently named a Gartner Cool Vendor (2013) in Cloud Service Brokerage is a Bellevue, WA based cloud-technology company which is pioneering the way organizations search, discover, procure and provision cloud services. As a leader in building federated cloud ecosystems they enable end-to-end transactions across platform agnostic infrastructure. With the belief that a handful of IaaS providers cannot satisfy the world's computing demands, ComputeNext has built their marketplace to deliver a transparent and transactional user experience for the search, discovery, and provisioning of cloud services.
For more information please visit http://www.computenext.com
About Netplan Internet Solutions
Netplan Internet Solutions is a VMware Enterprise service provider delivering all levels of Cloud Hosting from vCloud Virtual Data Centre's to Enterprise VMware Private Clouds. For over 12 years they've provided computing solutions, exceptional customer support, unparalleled response times, technical expertise, and guaranteed SLAs.
For more information please visit http://www.netplan.co.uk