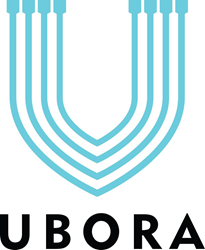 Ubora IT offers small business compute repair and IT services that effectively become a cost effective on-site department!
Phoenix, Arizona (PRWEB) June 30, 2014
The top Phoenix computer repair and IT services company, Ubora IT, is now offering valleywide service with no trip charges. Ubora IT specializes in small business computer repair and essentially acts as the company's on-site IT department. Call (602) 759-7930 for more information and service scheduling.
Most small businesses rely heavily on computer workstations and an office network. However, maintaining an in-house IT department is expensive and typically unnecessary. Ubora IT is currently waiving any trip charges for Valley businesses. The computer and network services are first rate and performed by professionals with deep experience in small business IT services.
Ubora IT provides both hourly service along with offering several packages. The packages save small businesses a significant amount and provide monthly service that effectively makes Ubora the "in house" IT department replacement.
Most small businesses rely heavily on smooth running Network services. Inevitably, issues will arise. Ubora IT is readily available at a moment's notice to prevent disasters from occuring or mitigating them when they occur.
For more information and scheduling computer repair Phoenix AZ trusts, call (602) 759-7930.